Soccer AM clips: The 2009 Dance-Off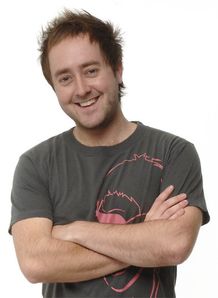 The show kick-off with Wigan's Ryan Taylor taking his place on the couch with Helen and Max following his side's defeat at Spurs in the FA Cup. Taylor explained that because of personal issues he only made the bench last night, and how he plans to spend the next few days relaxing in the capital. The show also had a message from Shay Given, who has been beaten by Taylor in their past four consecutive games.
Actor Colin Salmon talked about his new independent British film in which he plays a bouncer at a club who was renowned for being the hardest doorman around. And lastly, with the return of Celebrity Big Brother, presenter Jack Whitehall came on the show to talk about the first night of the show.
The highlight of the show, as has become tradition on Soccer AM, was the yearly Soccer AM dance-off competition. This year's offering was a bed-wettingly funny as usual with all the personalities trying their hardest to impress the crowds with their unique and experimental dance moves.
The usual features returned including Iron Soldier, Skill Skool, Crossbar Challenge, Tubes and Soccerette.
---