Bilic on Besiktas' €8m Ronaldinho chase: "We'd be delighted to have him at our club"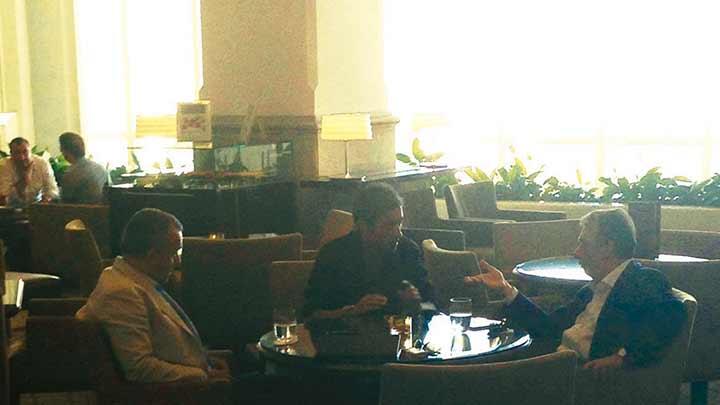 Noise is steadily rising that Ronaldinho could be set for one final fling in Europe with Turkish side Besiktas.
Turkish media has been whipped up into a frenzy in the past 48 hours after Ahmet Nur Çebi, the vice-president of Besiktas, was spotted talking to Ronaldinho's agent Roberto Assis in a hotel in Istanbul earlier in the week (see above).
Now rumours are swirling about that Ronaldinho will move to Beskitas in January after Club World Cup for €8m, and those rumours have been fanned on Thursday by Besiktas manager Slaven Bilic.
The former Croatian international team boss answered a question on Ronaldinho in his press conference, saying the following:
It's still a story about the cherry [on the cake]. All I can say is that he's a great player, he's a world star on the pitch, off the pitch, and we'd be delighted to have him in our club.
I would love to have Ronaldinho in my squad. He might be a little older now, but I think that he still has at least two good years in him. Even at his age, he would contribute a lot to Besiktas and could help us to the next level.
Watch Slaven Bilic talk about Ronaldinho joining Besiktas below.
---
GAMBLING CAN BE ADDICTIVE, PLEASE PLAY RESPONSIBLY