Sky's Sunday Supplement: Manchester United's squad, rather than the team, is "invincible" – Paul Hayward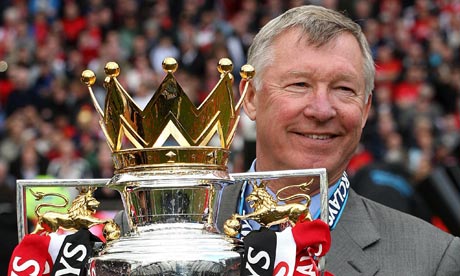 The first topic was an appraisal of the achievements of Manchester United and Sir Alex Ferguson. Martin Samuel (Daily Mail) put forward his belief that while the current United team are not Fergie's greatest, his squad this year is, and that United are disproving the theory that a manager has to know his best eleven. Paul Hayward echoed the same sentiment, labelling the squad as "invincible." Oliver Holt (Daily Mirror) was then charged with answering if Fergie is the greatest manager ever, the hack arguing that it is becoming increasingly difficult to reach any other conclusion, and saying that five more years is a realistic target for the Scot. A lavish discussion of Fergie's achievements – his ability to refresh the team, his ability to man manage today's superstars and his drive to churn out even more success – was then enjoyed by the talking-heads.
Next, host Brian Woolnough tabled the subject of whether Michael Owen has a future at Newcastle. Paul Hayward advised Owen "that there's no point in him being there," arguing that Owen remains "one of the best finishers in world football" but the problem while at the Magpies is that he is "playing in a rotten team, he's not playing in the right position, or with the right striker alongside him." Oliver Holt seconded the argument that Owen still has a lot to give football.
Finally, the already endless conversation over the future of Carlos Tevez was chewed over by the talking heads. Oliver Holt stuck up for Manchester United, arguing who would want to pay 25 million for "a trier" who has scored five Premier League goals. Martin Samuel then took over the reigns, again defending Manchester United's commercial rights to walk away from the deal. It was left to Paul Hayward to point to the "cheek" of the Manchester United fans who booed Sir Alex's substitution as the Red Devils were scooping their 11th Premier League title.
Best football betting tips & free bet offers
Click here for more Premier League betting tips
---