Sky's Sunday Supplement: City will sign Kaka, Craig Bellamy is "smart" & Scolari is a "fantastic manager but he has a problem"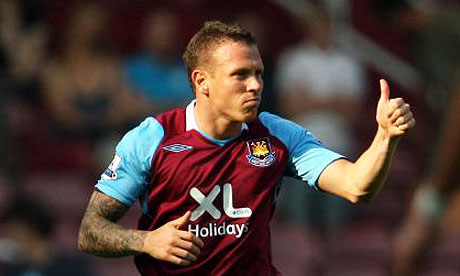 The panel began the show by discussing Manchester City's efforts to sign Kaka. Henry Winter (Daily Telegraph) made the obvious point that City fans will be in dreamland if the Brazilian sign before highlighting the concerns over the transfer, particularly the wages being mooted in the deal. Matt Lawton (Daily Mail) argued that Kaka is not worth the money being talked about, although admitting his signing would prove a magnet for other top stars to join Eastlands. Lawton ended his analysis by claiming the transfer will happen because the City owners now cannot let the player slip through their grasp.
The second topic up for dissection was the subject of Craig Bellamy's behaviour in trying to force a transfer from West Ham. Neil Custis (The Sun) defended the Welshman, describing the striker as someone who "gives it his all" and believing that Bellamy will join City. Henry Winter also talked up Bellamy, calling him a "bright" footballer. Brian Woolnough asked if the forward is so smart, why is he acting so badly in refusing to play for the Hammers.
Last up, the talking-heads focused on the managerial problems facing both Felipe Scolari and Rafa Benitez. Defending Scolari, Matt Lawton applauded the Chelsea boss' handling of Didier Drogba, but Henry Winter was able to hold his tongue calling Scolari a "fantastic manager but he has a problem." The panel then moved onto Liverpool and the friction between Benitez and Rick Parry was immediately flagged up. Matt Lawton argued that the "Americans cannot afford to lose him" noting how players like Fernando Torres ("the best striker in the world") back the manager. Stopping the Liverpool love-in, Neil Custis charged the Reds with doing everything possible to disurpt their form at the top of the table.
---
GAMBLING CAN BE ADDICTIVE, PLEASE PLAY RESPONSIBLY