Sky's Sunday Supplement: Arsenal will miss out on the top four, Chelsea are in trouble & Rafa was "naive"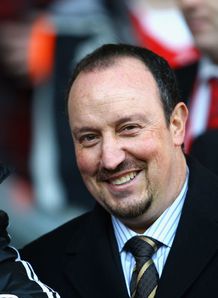 Andy Dunn (NOTW) kicked off the show by claiming that Arsenal will miss out on the Champions League to Aston Villa this season. Talking down the Gunners win yesterday, Dunn believed that the injuries at the Emirates have crippled their season and there is a void at Arsenal, filled with players like Diaby, Denilson and Song who simply aren't good enough. Joe Lovejoy (The Times) echoed the sentiment saying Wenger's side have lost their creativity.
Next up for debate was a discussion of Chelsea's recent troubles. John Richardson (Sunday Express) took the lead in the discussion claiming their is "a recipe for disaster" at Stamford Bridge. Joe Lovejoy chipped in with his slight correction on John's opening statement, tracing the Blues' troubles back to the end of Jose Mourinho's reign and Andy Dunn made it a clean sweep of negativity, pointing the finger at Scolari's difficulties at managing week in, week out. The panel did have some sympathy for the Brazilian on the financial front, wondering how the club how £30m for Robinho at the start of the season but no funds now.
The last topic up for dissection was the subject of Rafa's now famous rant against Alex Ferguson. Scouser Andy Dunn backed Rafa Benitez in coming out with his feelings arguing that for the first time the Spaniard came back up his words, sitting top of the table. Joe Lovejoy interupting, saying Sir Alex will be "laughing his socks off," calling Rafa naive for his outburst.
---