Sky Sports Presents: The Shankly Years (Liverpool FC)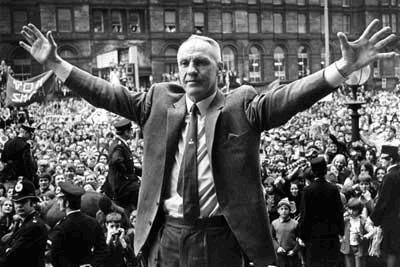 Looking to appease dads and granddads across Britain, Sky Sports' latest "Time of Our Lives" series sees Jeff Stelling lead a panel of footballing legends in a one-hour football chat-show reliving the greatest moments from their shared past.
Recently it was the turn of Bill Shankly's Liverpool to be placed under the microscope as former Liverpool players Chris Lawler, Ian St. John and Ron Yeates joined Jeff to reflect on the highlights of life at Anfield under Shanks, and reveal their best after-dinner stories gathered during their historic playing days.
The Shankly Years can be seen in five parts: here, here, here, here & here.
Click here for more Premier League betting tips
---