Sir Alex picks holes in the new drug testing procedures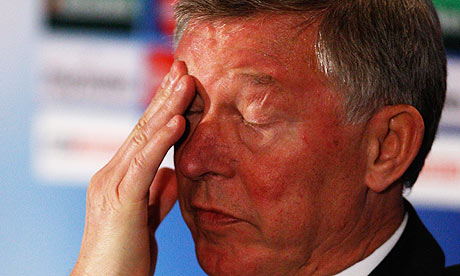 When Sir Alex speaks, generally people listen. So it will have come as a bitter blow for the FA that the Manchester United boss has publicly criticised their new procedures due be implemented in the Premier League in their battle to eradicate drugs from the sport.
Under the "whereabouts" rule, clubs are required to inform testers in advance of every player's movements for at least one hour on days that they are away from the training ground so that random tests can be administered. Sir Alex however, with Rio Ferdinand's missed drugs test still firmly at the front of his mind, has already observed the forgetfulness of footballers under the old procedures, leading him to pour cold water on the new, time-sensitive procedures.
And who can blame Fergie for his conclusions. Do we really think footballers can be trusted with such a difficult tasks such as time-keeping? It's a nightmare waiting to happen.
See Sir Alex voice his concerns of the new drug testing procedures here.
Best football betting tips & free bet offers
Click here for more Premier League betting tips
---