Sir Alex Ferguson tried to save David Moyes from Manchester United sack [Sun Sport]
Sir Alex Ferguson hasn't exactly covered himself in glory through the tumultuous sacking of David Moyes, his silence throughout rather ominous and deafening.
Many have been disappointed with Fergie's failure to back up his big words as he stepped aside last May, exhorting the Old Trafford faithful to 'stand by your manager'.
But according to tomorrow's Sun Sport, Fergie tried to intervene at the 11th hour and save his successor from the sack.
With the decision ultimately diplomatically taken by Ed Woodward and the board, it seems Fergie's voice was drowned out in all the white noise.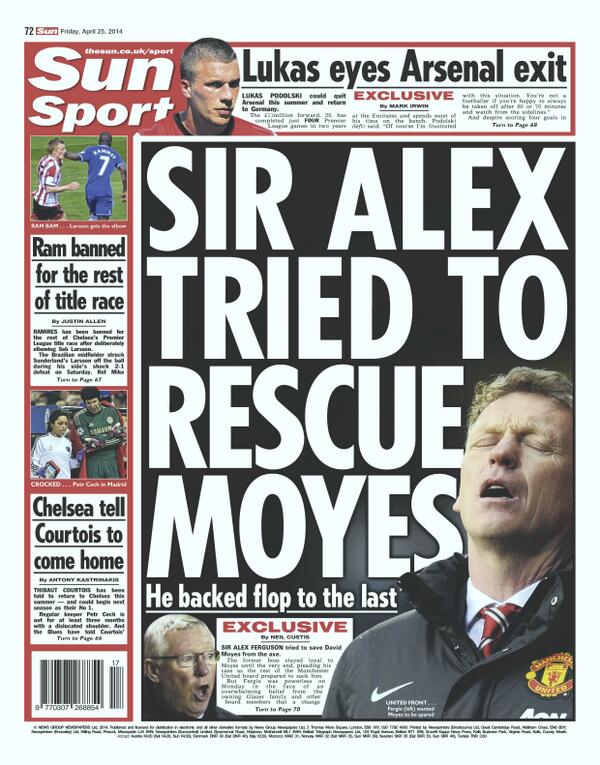 ---