Sir Alex Ferguson has one last dig at Liverpool on the Manchester United bus parade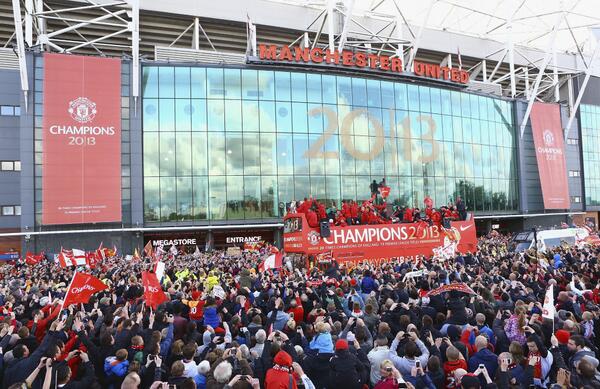 One of Sir Alex Ferguson's most famous aims when he joined Manchester United was reportedly how he wanted to knock the then preferential English champions Liverpool off their perch.
On Monday night, as Manchester United paraded the 2012/2013 Premier League trophy on a bus tour of Manchester, Ferguson once again expressed his dislike for Liverpool.
Ferguson spoke at the start of the bus tour in what will likely be one of his last public speaking engagements as Manchester United manager.
Concerning tonight's Under-21 semi-final clash between Manchester United and Liverpool, Ferguson urged the fans who turned out for the bus parade to go to the game.
And, Fergie described Liverpool as "That mob across the road." The full speech is below, the dig at Liverpool comes right at the end.
Video is followed by pictures of the Manchester United bus parade.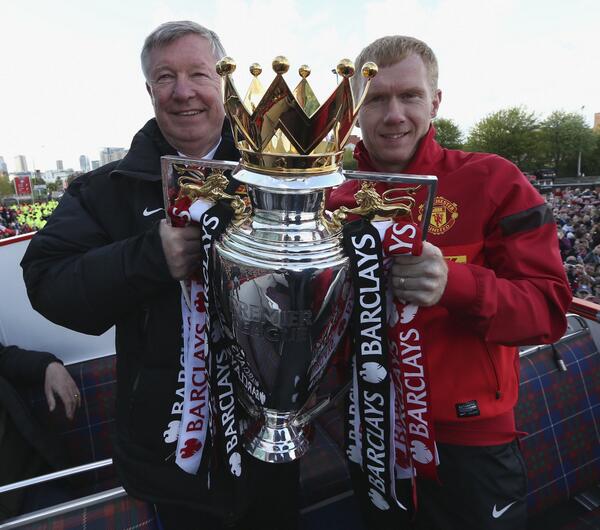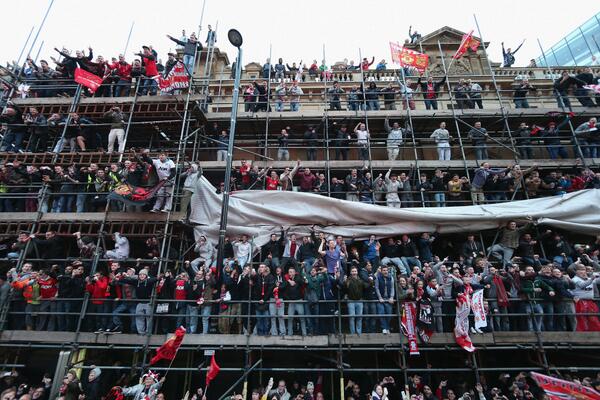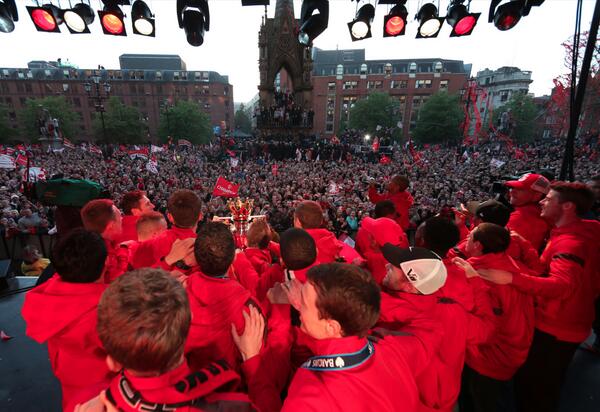 ---