Silent Bale may have played his last Tottenham game as he looks to force £80m Madrid move [Friday Papers]
A blend of tabloids and broadsheets all promote the same story on their backpages on Friday: Gareth Bale's days at Tottenham look numbered.
The Mirror, Star, Times and Telegraph all lead with the latest developments of Tottenham's star forward, creating a picture in which Bale is refusing to talk to his White Hart Lane teammates in order to force through a 80 million pound move to Real Madrid.
The Mirror go with the headline "Bale's silent fight", with the paper flagging up quotes from Andre Villas-Boas on Thursday in which the Spurs manager admitted:
His mental state nobody knows, because the player doesn't speak. The only thing that we are able to see is the player arriving in and out of the training ground. 
The Times take a slightly different angle with their headline "Bale 'could have played last game for Tottenham'".
Picking up on AVB's update that Bale will miss the Premier League opener at Crystal Palace on Sunday due to a foot injury, The Times question shower doubt on whether the Welshman will be fit before the end of the transfer window, which could see the attacker leave North London for SPain without kicking the ball in a Lillywhite shirt again.
A collection of Friday's backpages focused on Gareth Bale can be seen below.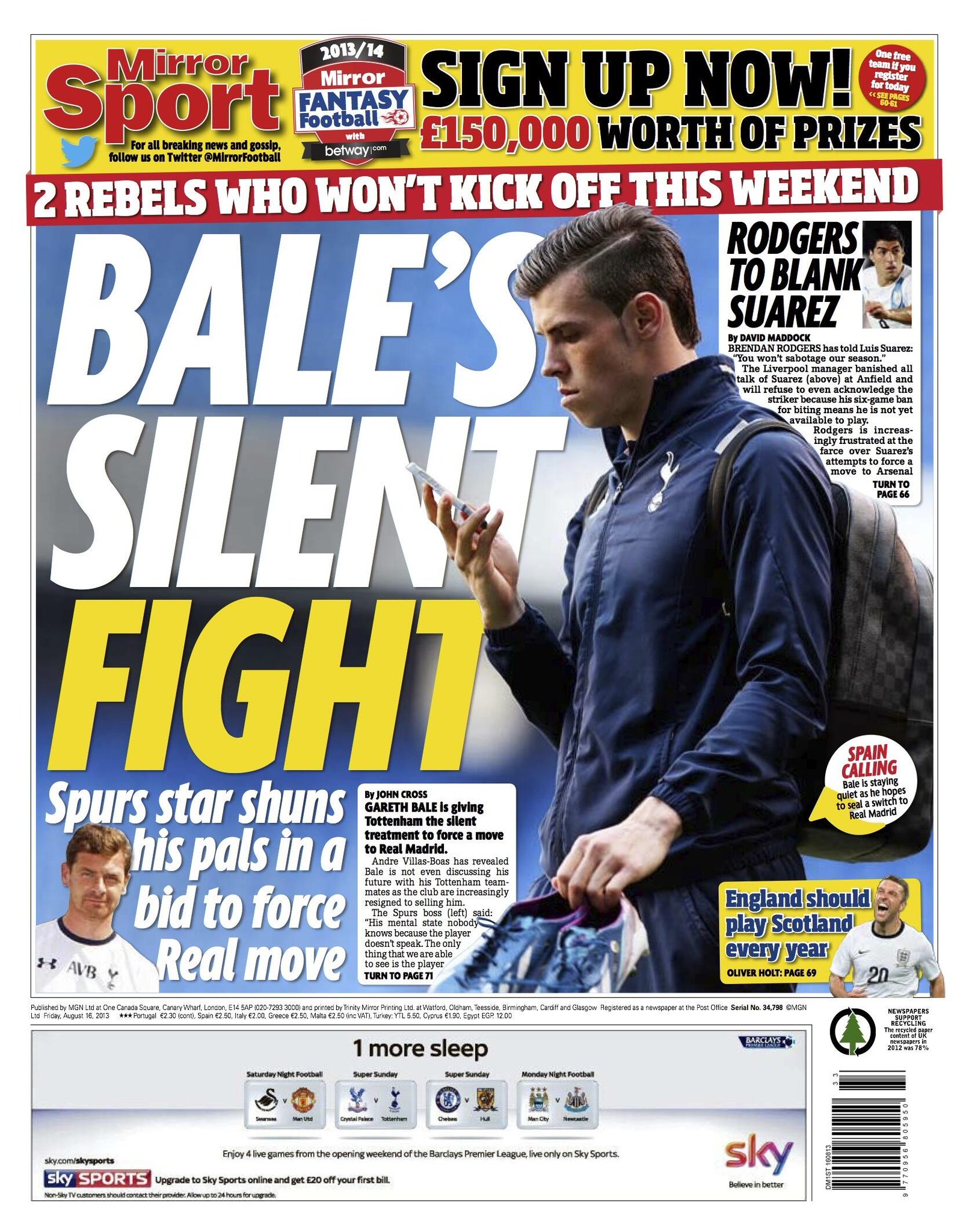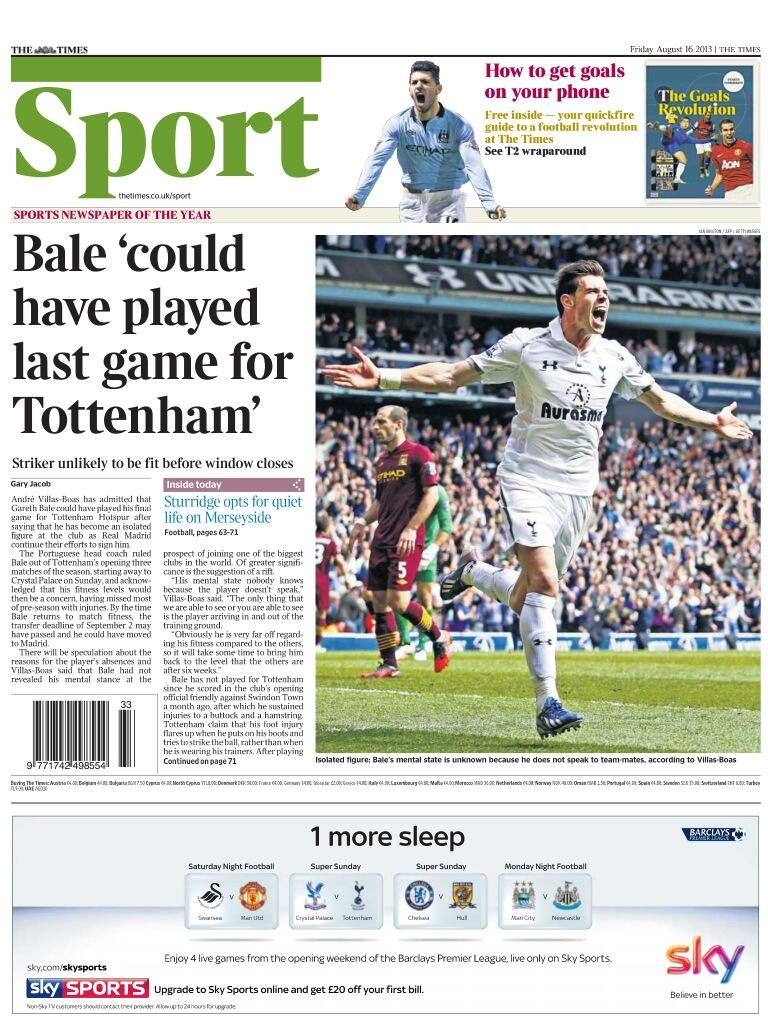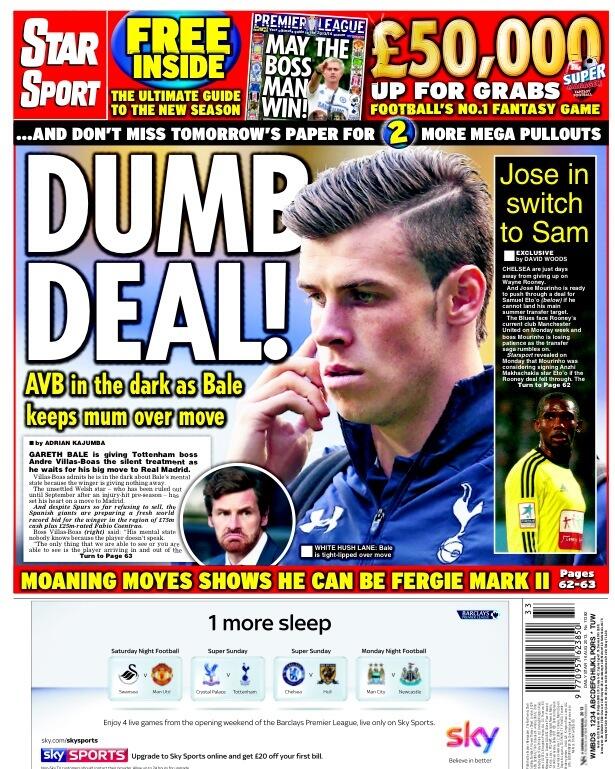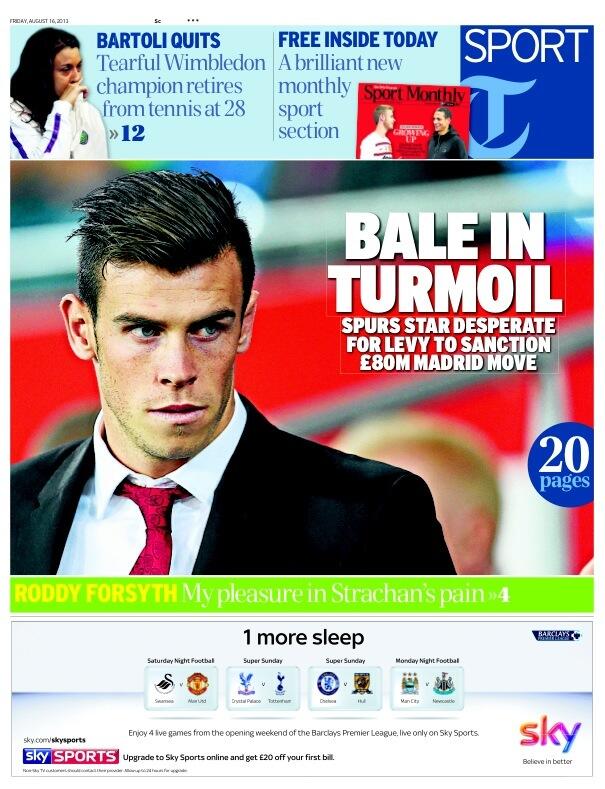 ---
GAMBLING CAN BE ADDICTIVE, PLEASE PLAY RESPONSIBLY