Sideshow Bob's Curls remain intact! Pictures of Brazil's David Luiz with shaved head are a hoax by Olé do Brasil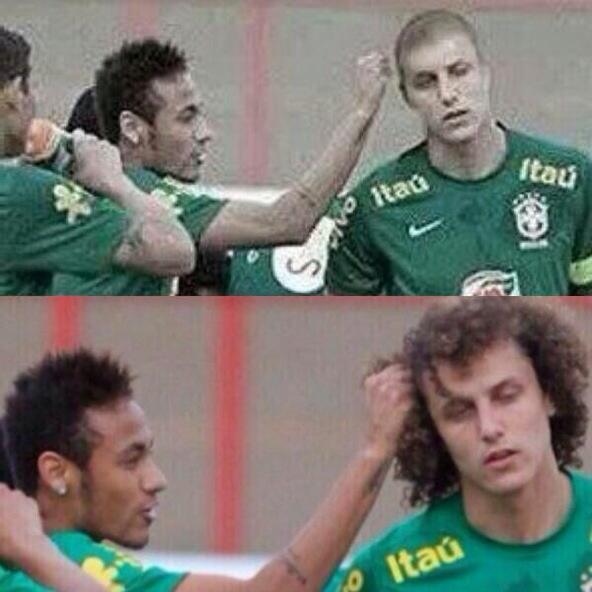 Pictures of a shaven headed David Luiz have been doing the rounds this evening, with it initally appearing as though the most (in)famous barnet in football was no more.
The pretty crudely-prepared pictures (the first picture below doesn't even look like him!) are in fact a hoax from Ole do Brasil, a Brazilian site parodying Argentina's Ole.
An expertly engineered ruse from the satirical website, which had nearly everyone fooled.
Be not afraid, the Sideshow Bob curls remain intact!
Ole do Brasil's gag can be seen on their homepage here.
---