Shocking images emerge of Man City's Nasri & Liverpool's Sakho doing the anti-semitic gesture 'la quenelle'
Earlier on Saturday, pictures of Nicolas Anelka celebrating his goal for West Brom went viral and not for the right reasons.
That's because Anelka, formerly of Liverpool and Manchester City, produced French comedian's Dieudonné's 'la quenelle' gesture of anti-semitic fame.
Anelka will hopefully be dealt with by the FA but on Saturday night we stumbled upon some more photos of French footballers doing the inverted Nazi salute.
Manchester City's Samir Nasri posed for a photo with Dieudonné doing 'la quenelle' outside the club training ground.

Liverpool's Mamadou Sakho has been photographed on two occasions producing the shocking gesture.
Perhaps this disgusting piece of anti-semitism is accepted in France but it certainly shouldn't be tolerated in England.
To be fair to Mamadou Sakho, in November he tweeted, 'I did not know the meaning of the gesture, I was tricked'.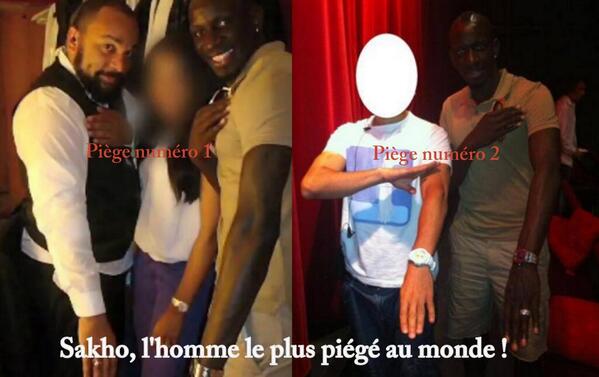 ---