Shocking Footage: Brazilian riot police break up a sit-down protest at the Maracana with tear gas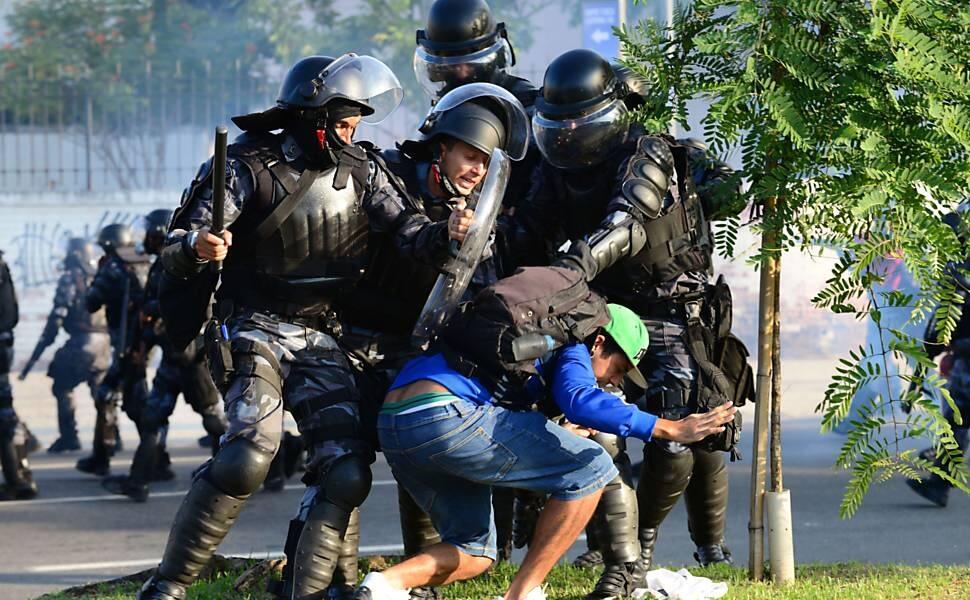 Day two of the Confederations Cup again brought scenes of chaos and violence outside a football ground.
After police used tear gas, rubber bullets and pepper spray on protesters outside the Mané Garrincha Stadium on day one of the competition, similar mayhem was recorded outside the iconic Maracana Stadium in Rio de Janeiro before the Mexico v Italy match.
With 1000s of Brazilian protesting outside the ground against the rising cost of transportation and allegations of governmental failures in public spending, police employed heavy-handed tactics to disperse a non-aggressive sit-down protest.
With demonstrators sat on the floor outside the Maracana, riot police again hurled tear gas and rubber bullets at civilians in order to break up the event.
Demonstrators were forced to run to safety as the police showed their teeth, but the protesters retreated into neighboring streets where clashes reportedly persisted for two hours.
Shocking eye-witness footage of the Brazilian police attacking protesters outside the Maracana with tear gas can be seen below.
---