SHOCKING: A Galatasaray fan replied to a tweet by a Chelsea fan by pulling out a gun [Picture]
Most people believe it to be a toy, however one Galatasaray fan posted a shocking image on Twitter this week after getting involved in a spat with a Chelsea supporter.
According to the rumour mill – and we say rumour mill because we are having difficulty tracking down the original tweets – a Chelsea and Galatasaray fan got involved in a online Twitter war during the Champions League last 16 tie on Wednesday, and that ended up with the Turkish fan threatening the Blues supporter.
In a scary image, the Galatasaray fan reacted badly to the banter with the Chelsea supporter posting a picture looking down the barrel of a gun.
Related: Two Chelsea fans were stabbed in Istanbul before the Galatasaray game.
See the picture of a Galatasaray fan allegedly pulling a gun on a Chelsea supporter below.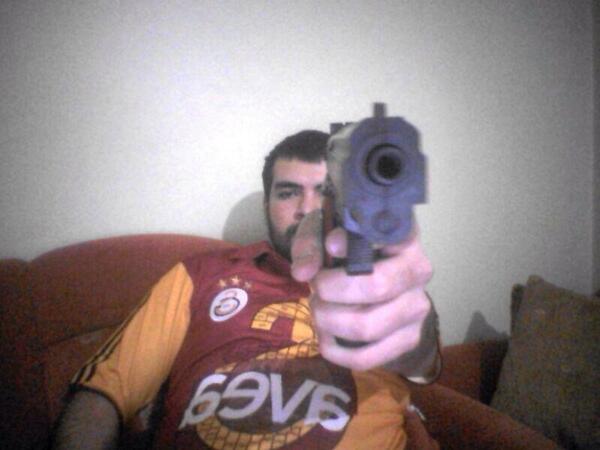 ---