Shinji Kagawa starred in the hole for Manchester United against Bayer Leverkusen [Individual highlights]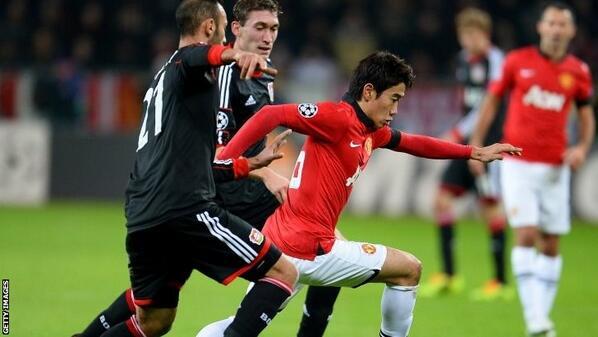 Finally Shinji Kagawa got his opportunity to play in the hole behind the frontman and the results were self evident.
Manchester United won 5-0 away at Bayer Leverkusen on Wednesday night in the Champions League – the Red Devils biggest ever away scoreline in the competition – and one of the key tactical decisions David Moyes made before kick off was to deploy Kagawa just behind Wayne Rooney.
That decision produced significant dividends.
Playing just off Rooney in attack, the Japanese schemer impressed for Moyes's team, with the likes of Spahic and Toprak struggling to pick up his intelligent runs.
Moreover, Kagawa's performance in the centre contrasted the impact the forward has made when stuck on the left hand side of midfield. In the centre Shinji looked hungry and creative, while he dovetailed with Rooney in threatening fashion.
Yet, against all that, one suspects that David Moyes will continue to pick Rooney and Van Persie as his leading strikeforce when the big games come about the second half of the season, and it's unknown how many more chances Kagawa will get to impress in the number #10 role for UNited.
Watch video highlights of Shinji Kagawa's performance against Bayer Leverkusen below, together with the comments from the famous parody "Evil Kagawa" account on Twitter.
---
GAMBLING CAN BE ADDICTIVE, PLEASE PLAY RESPONSIBLY