Sergio Aguero tells his story of "The day I met Lionel Messi"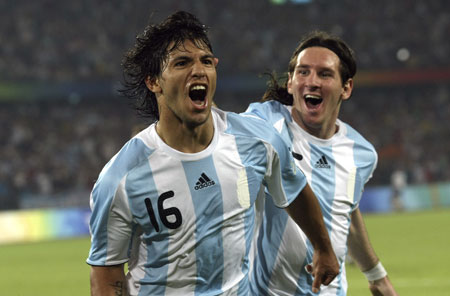 The first thing that is noticeable about this clip, is the fact that despite Sergio Aguero being one of the finest and most talented players in world football, he is still in awe of Lionel Messi.
Earlier this week, ahead of Argentina's clash with Uruguay on Friday night, an interview with Sergio Aguero was aired on DIRECTV Sports with reporter Juan Pablo Varsky.
The excerpt of the Manchester City striker describing how he met Lionel Messi was put up on Vimeo by Sergio Aguero on his official video channel.
Aguero recalls the day in 2005 when he (incredibly) didn't know who Lionel Messi was until he sat next to him for a meal with one of Argentina's youth sides.
Thankfully, if you don't speak Spanish, there are English subtitles on the video below.
---
GAMBLING CAN BE ADDICTIVE, PLEASE PLAY RESPONSIBLY