Serey Die on Instagram: My father died in 2004, I cried due to proud patriotic emotions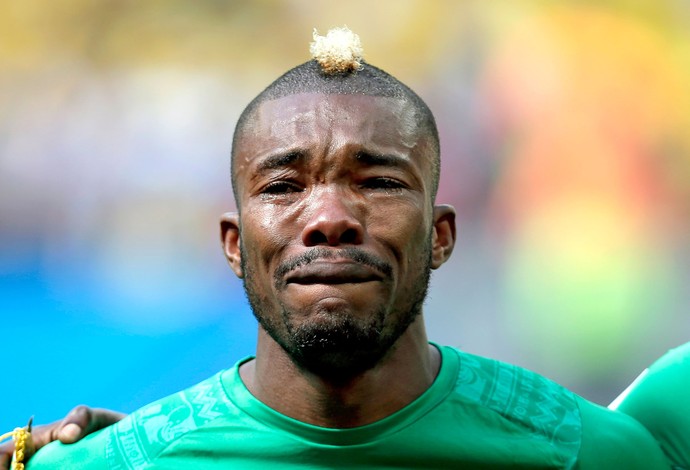 It would appear that we have another World Cup myth.
Ivory Coast midfielder Serey Die was sobbing uncontrollably in the lead up to their World Cup match with Colombia.
Social media is currently awash with news that Serey Die was crying because his father passed away two hours before the game.
It was also treated as fact by respected newspapers such as the Daily Mail and L'Equipe.
This has now been completely discredited by Serey Die himself on Instagram.
Serey Die's message on Instagram is as follows:
"Hello, I just want to say that it's wrong what they all say, that I was moved because of my dad, but he died in 2004 and it was just the excitement of being in a World Cup and serving my country, Ivory Coast. I never thought one day I would be at this level of competition."
Die also apologized for the mistake that resulted in the second goal as Colombia were defeat 2-1: "Sorry for my mistake, I apologize for having disappointed you. I'll come out on top. God bless you – finished."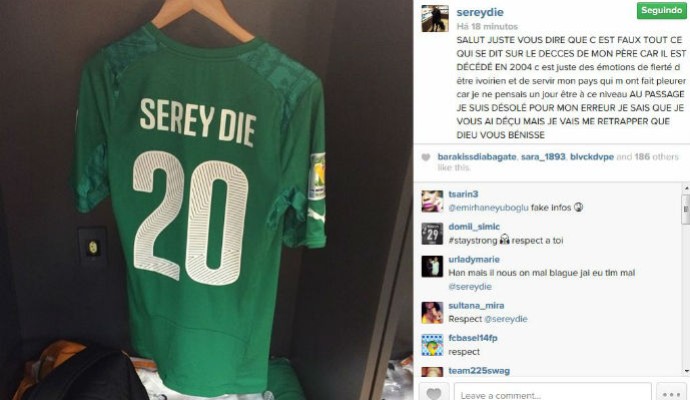 ---
GAMBLING CAN BE ADDICTIVE, PLEASE PLAY RESPONSIBLY