Blatter wins a Swiss injunction against a Danish cartoonist that would have damaged his reputation
FIFA president Sepp Blatter has curtailed the freedom of expression of a Danish artist who was planning to release a cartoon book ripping into the head of world football.
The excellent blog Transparency in Sport News – who is one of teh thefew people to have seen the cartoons – explained the case as follows:
The power of Blatter to bully Swiss justice officials was revealed when his lawyers wrote to the court insisting that the cartoons, by former footballer and noted graphics artist Olé Andersen (pictured left), were so damaging that they should issue an immediate ban urgently before actually hearing any arguments from him.
Blatter's lawyers claimed that he 'has a good reputation and if the cartoons were published he would never be able to repair the damage.'
The book title is 'The Platter Cartoons' – guess who is the subject!  Blatter also claimed that the cartoons have 'no aesthetic value' and he insists they are not entitled to 'any freedom of art.'
Blatter has also listed FIFA as a second complainant so world football will pay his legal fees.
Many months ago I had the privilege of seeing some of the cartoons and I understand why Blatter hates them: Their sin is not to take the Emperor of World Football as seriously as he takes himself.
The draconian order from the court also made it plain that if any of the cartoons are released anywhere in the world, Mr. Andersen would be liable for up to 10,000 Swiss Francs per incident.
The court order is the biggest sports story in Switzerland this weekend, and many local cartoonists have cooked up new pictures poking fun at Blatter's inability to take a joke.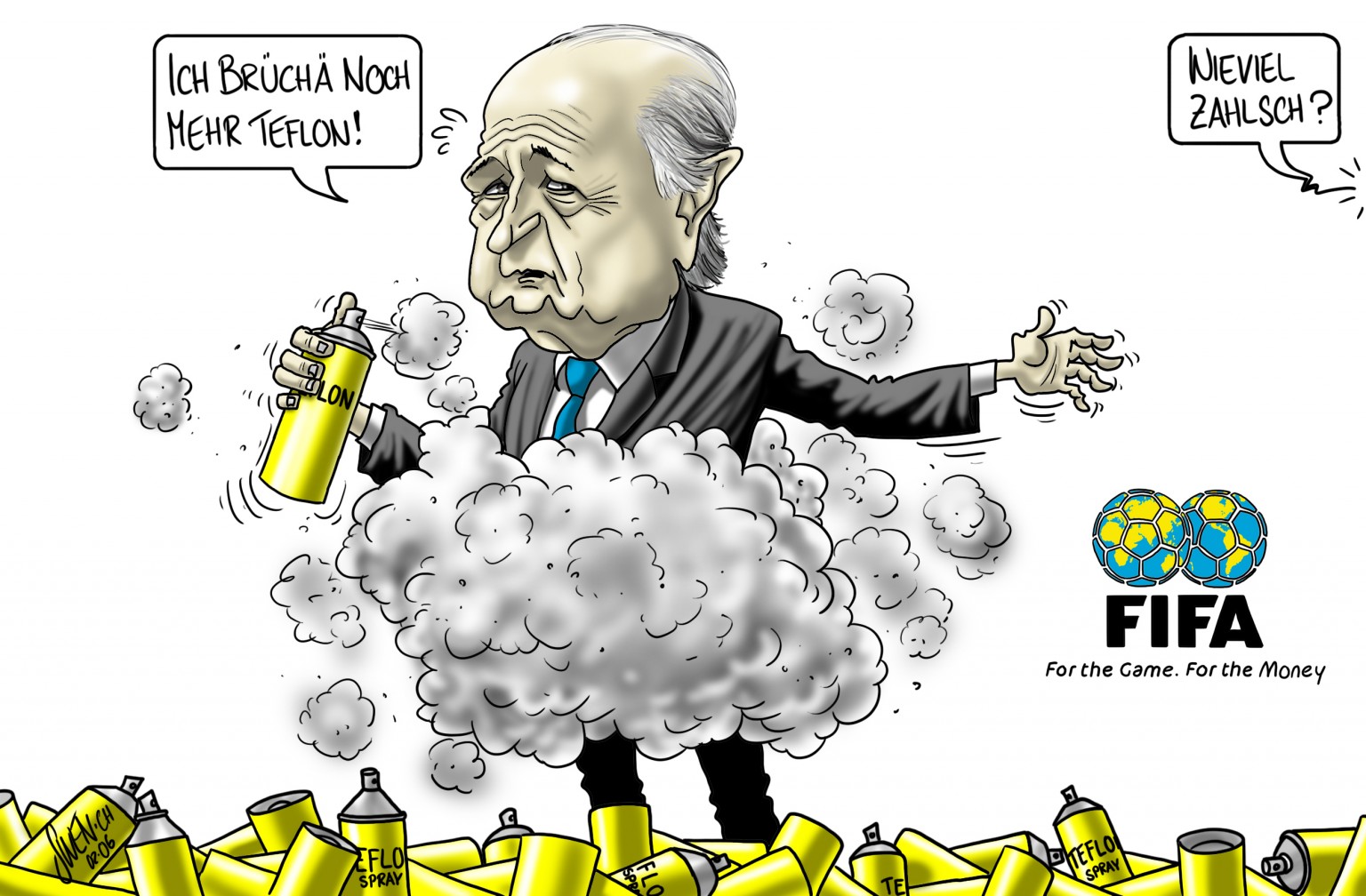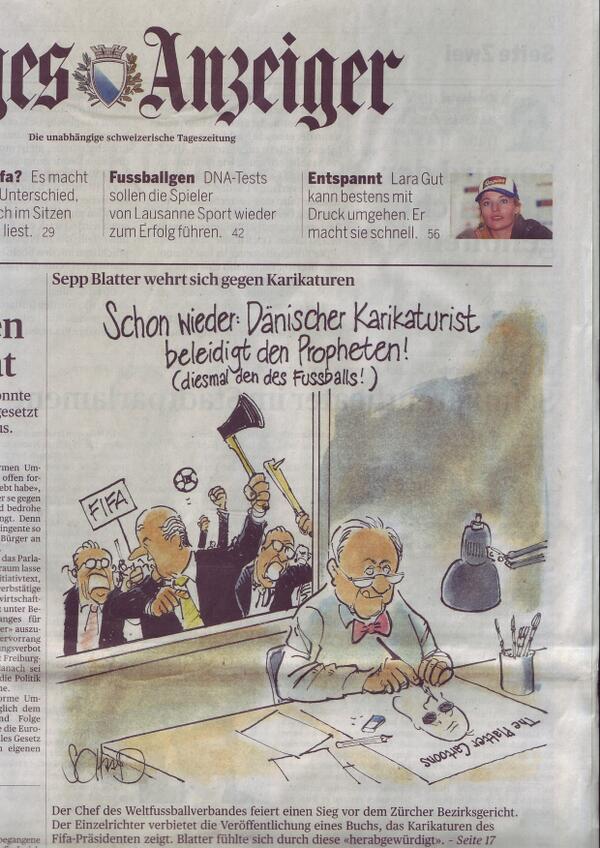 ---
GAMBLING CAN BE ADDICTIVE, PLEASE PLAY RESPONSIBLY