See how the backpages have torn into Yaya Toure for his Man CIty exit threat for birthday snub [Pictures]
A wild Tuesday in the life of Yaya Toure shows no sign of abating on Wednesday.
The Sun's incredible exclusive that Yaya Toure was considering his Manchester City future after he was offended by the club's respect given to him on his birthday, turned out to be completely true.
Yaya's agent Dimitry Seluk took to Sky Sports on Tuesday to reiterate the accuracy of the birthday snub point of tension, as well as saying that his client is 50/50 to be at the Etihad at the start of the season.
A move back to Barcelona was was tabled as a possibility for the Ivorian international.
The papers have reacted to the Yaya Toure revelations on their backpages on Wednesday, and the feedback isn't great for the Man City midfielder.
The headlines "A Toure de Farce" and "Ha Ha Toure – Birthday boy Yaya is a City laughing stock" sum up the reaction nicely.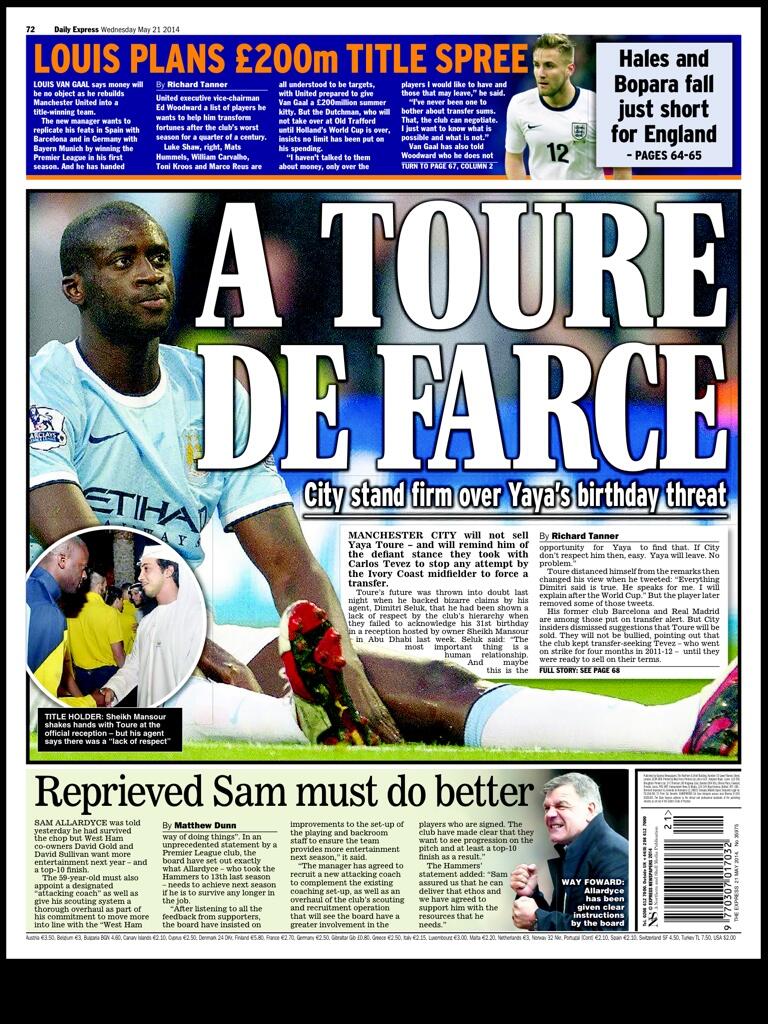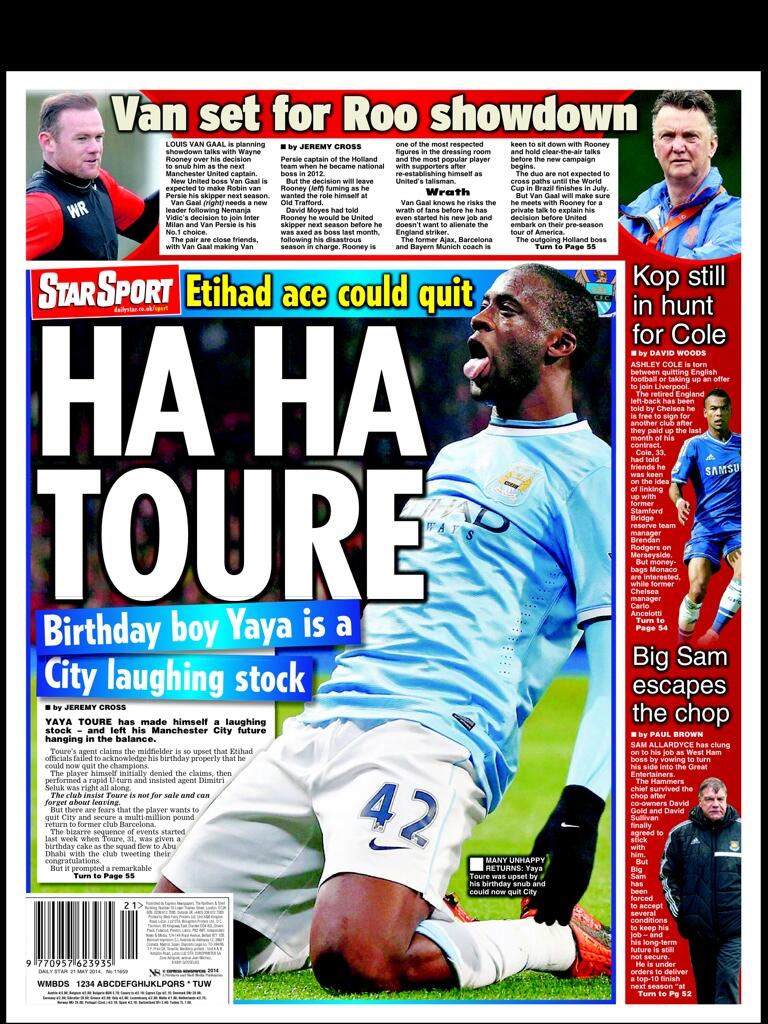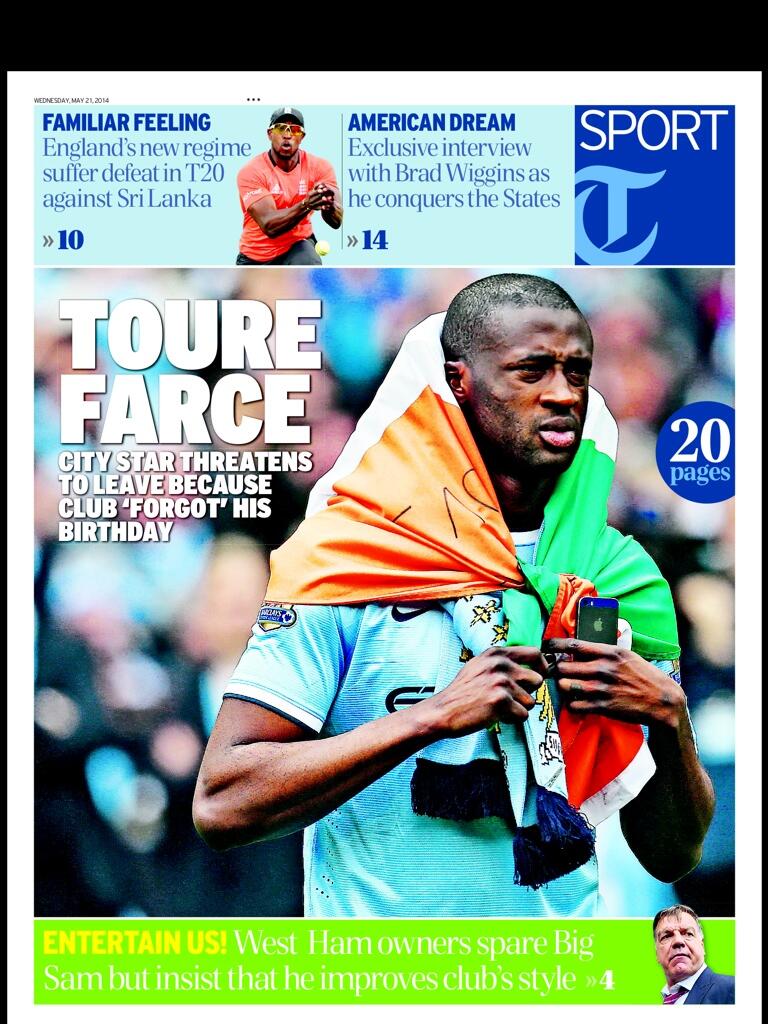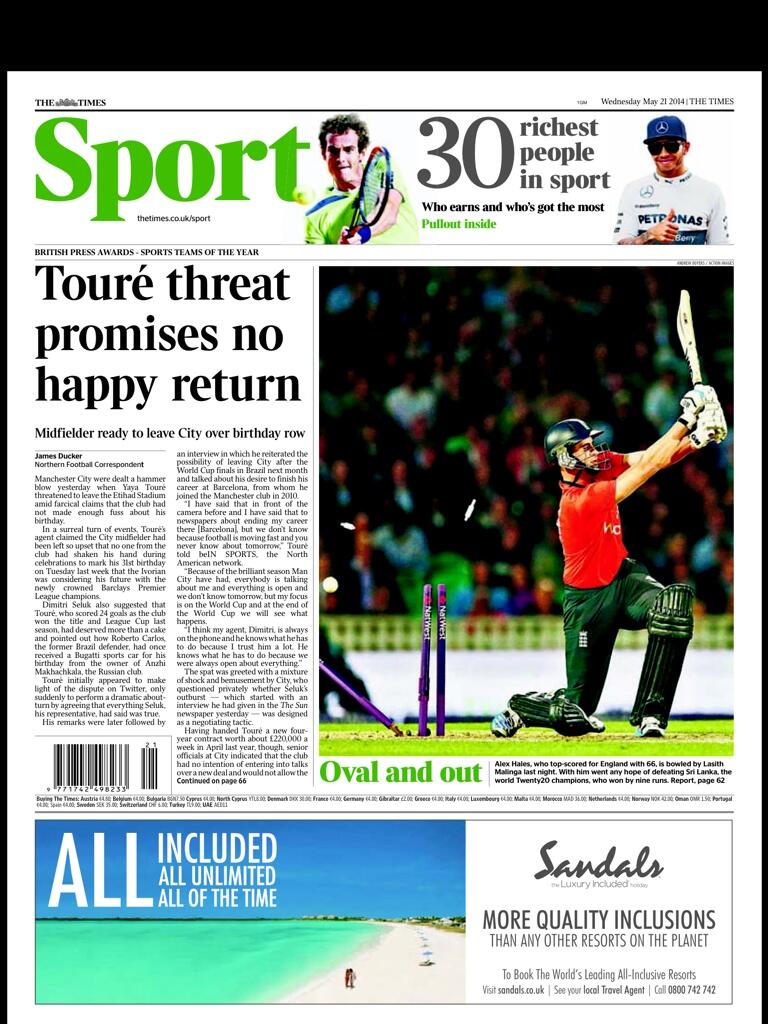 ---