Saturday papers completely misinterpret Ronaldo/Bale Moment: think Cristiano won, missed key nutmegs
The Saturday papers have picked up on Friday's clash at Real Madrid training, in which Cristiano Ronaldo attempted a 'Welcome To Madrid' initiation tackle on Gareth Bale – and failed, you have to get the ball too – and saw Bale immediately get some revenge with a cheeky nutmeg on Cristiano.
By all accounts, Ronaldo was left looking a bit of a mug, both for his childish reaction, and f0r the way his teammates took the piss; he couldn't even look Bale in the eye afterwards!
The papers were obviously in a particular rush, as they seem to have missed the Bale megs and completely got the wrong end of the stick, making out that Ronaldo won the battle, when really Bale emerged the clear winner, reacting calmly to Ronaldo's stupid tackle and making no big deal of megging Ronaldo.
Mirror Sport go with the pun 'Star Studded', claiming that Ronaldo showed Bale 'who's boss', while the Mail also make out Ronaldo won with 'Welcome to Madrid'.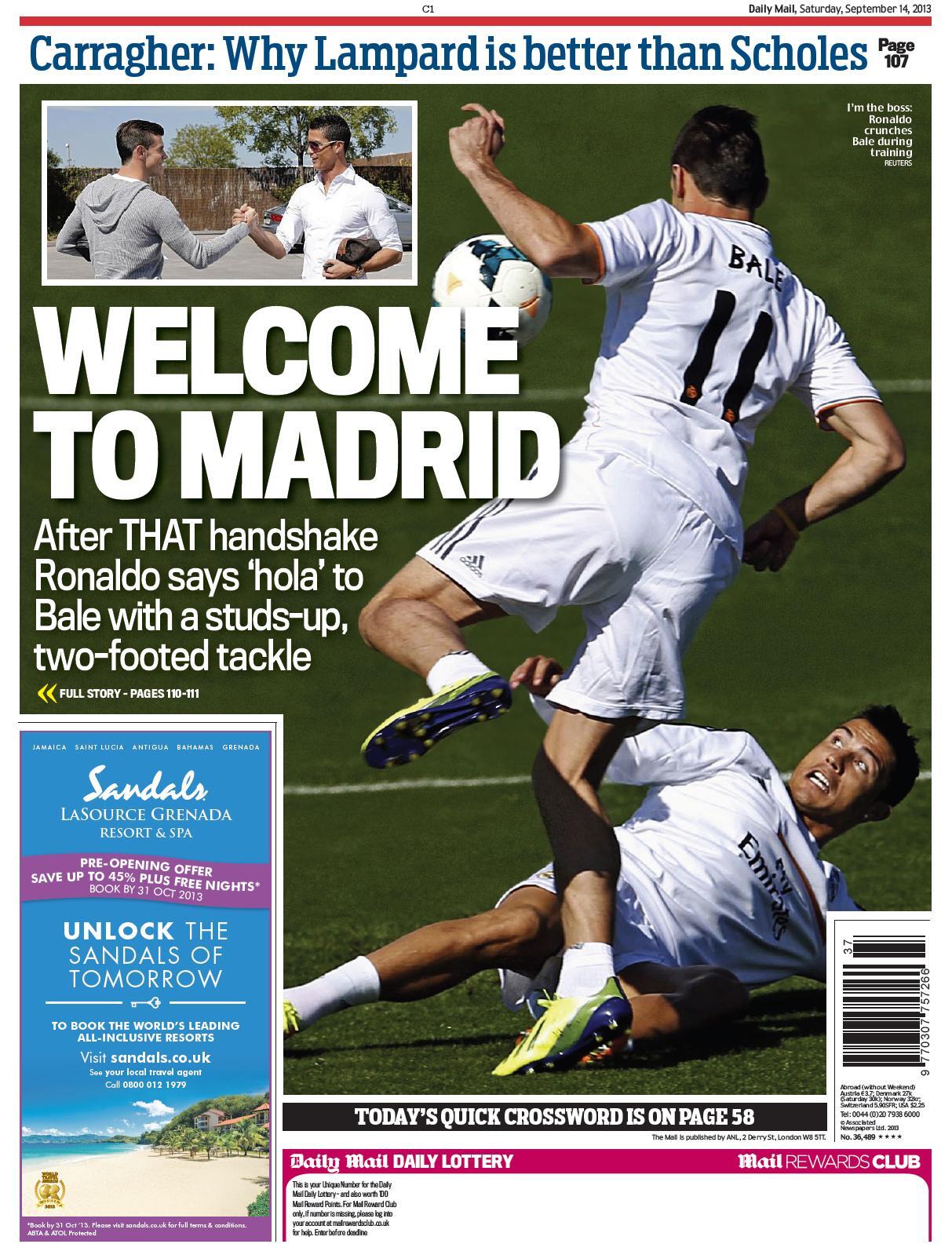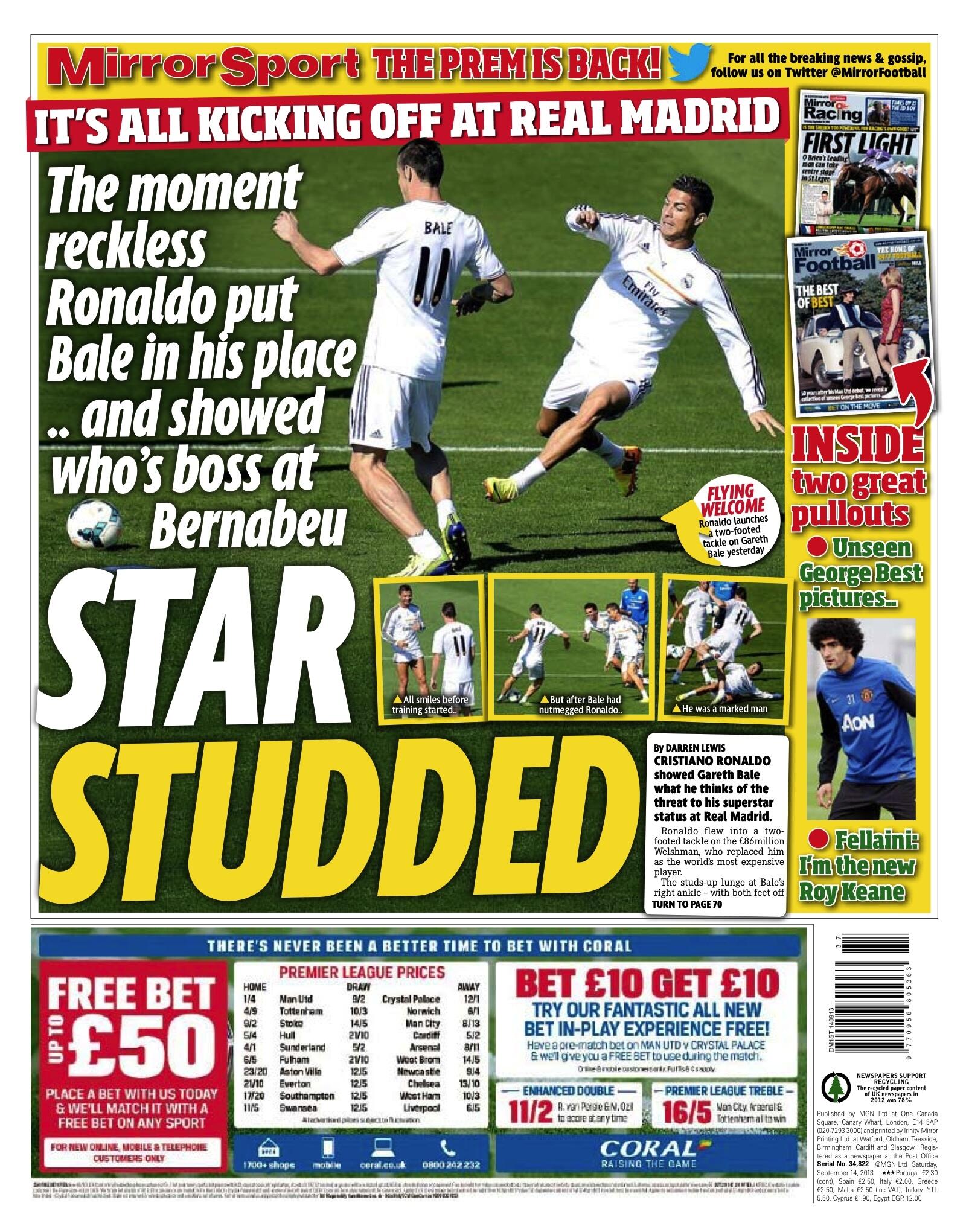 ---
GAMBLING CAN BE ADDICTIVE, PLEASE PLAY RESPONSIBLY