Santos ex-President LAOR claims €90m Barcelona contract included an orgy for Neymar's father [ESPN Brazil]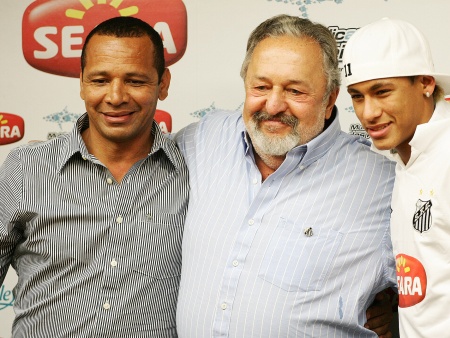 It's well known that Neymar Senior has a major influence and say on his son's career as his agent, but Santos' former President Luis Alvaro de Oliveira has revealed just how much control he wields, in an interview with ESPN Brazil.
Luis Alvaro, who oversaw Neymar's sale and only recently stepped down due to health reasons, claims that included in the 90million euro deal to take Neymar from Barcelona to Santos was 'an orgy in Picadilly' for Neymar's father.
Luis Alvaro also told ESPN Brazil that Neymar's father is 'a liar and thinks about nothing but money'. 'To given an example,' he said – 'he insisted on a private plane to see every single one of Neymar's games, despite the fact he earned $1.3m per month and has a 70ft yacht.'
'Neymar's father would charge you for anything, even coffee. Of the 200 coffees we had together, he didn't pay one single time'.
An orgy in Picadilly. They must have put that in the fine print then.
---
GAMBLING CAN BE ADDICTIVE, PLEASE PLAY RESPONSIBLY