Ryan Bertrand becomes 23rd (!) Chelsea player to be farmed out on loan with temporary switch to Villa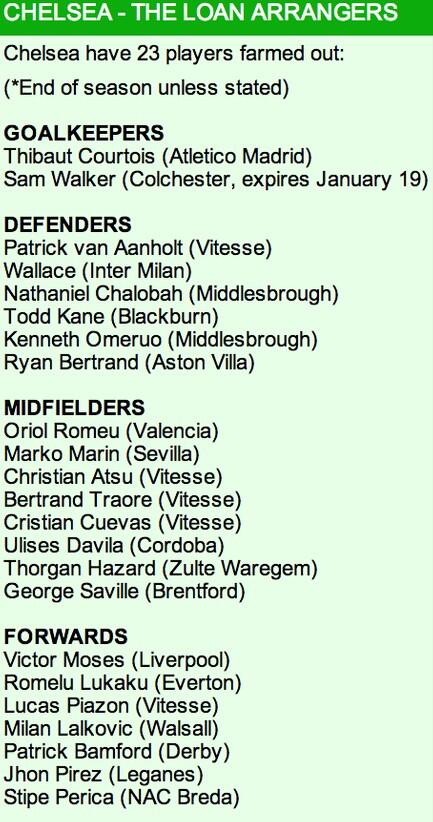 Chelsea are quietly creating a neat little cottage industry for themselves with the much maligned loan system.
As can be seen from the above Daily Mail cutting, Chelsea now have 23 players out on loan around Europe; the equivalent of an entire squad.
This has clearly gone beyond a joke with Chelsea, with the Blues exploiting a system which clearly wasn't intended for these sort of numbers to be used by clubs.
Looking at the list, some of the players, Ulises Davila for example, are completely unheard of and this giant list calls Chelsea's squad management into question.
What exactly is the point of keeping so many players on the books?! Why not just sell half of this dead wood?
---