Roy's Heroes! The Wednesday papers react to England's bore draw with Ukraine
For most of us it was the worst game since Manchester United played Chelsea a couple of weeks ago and was pretty much a rerun of England World Cup qualifiers of the past.
Yes Roy Hodgson's side got the job done. But, it hardly inspires confidence for the two remaining games at Wembley.
And, you shudder to think just what performances the Three Lions will spew up in Brazil when/if they do qualify.
Meanwhile, the Daily Star back page headline writers thought England were heroic!
Best of the back pages below.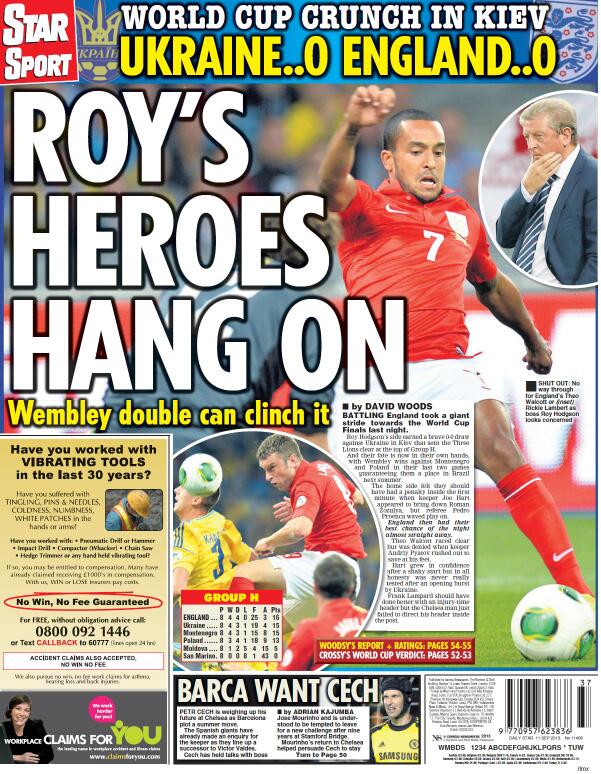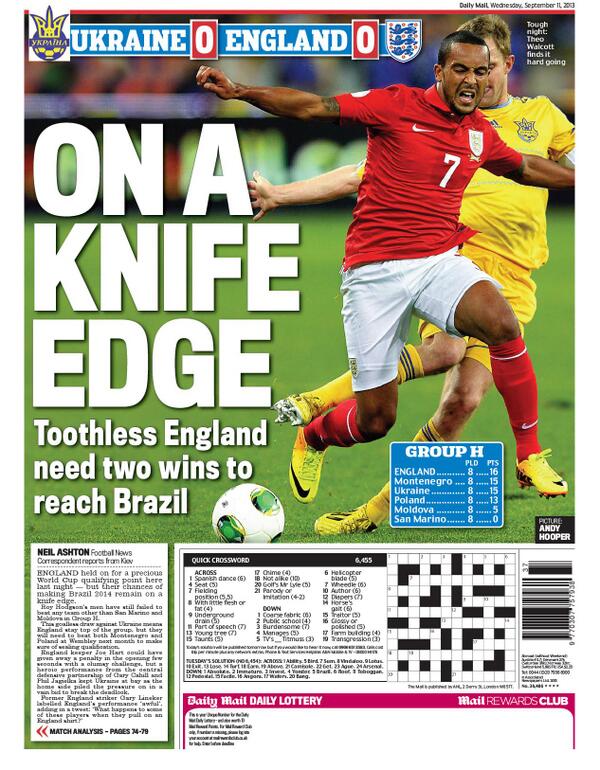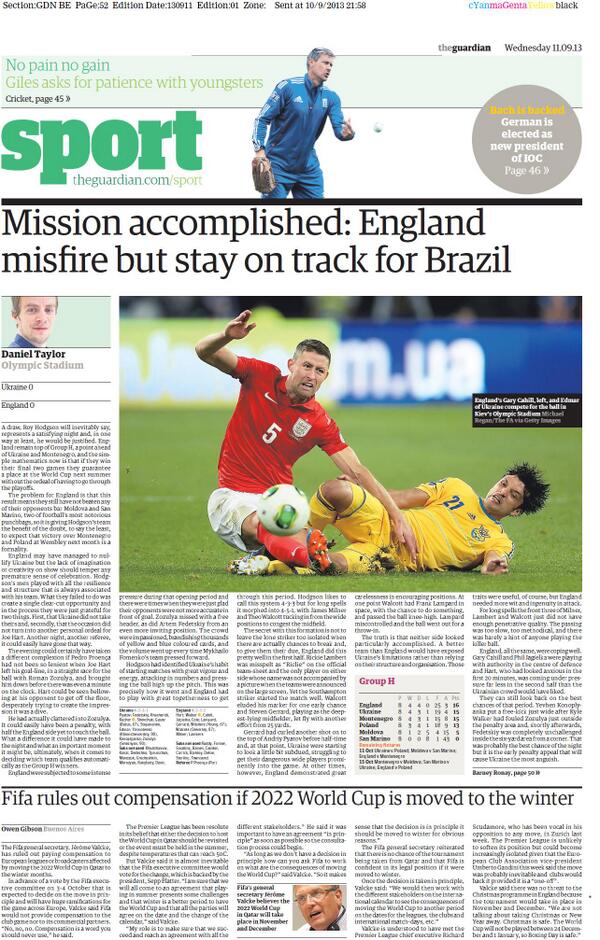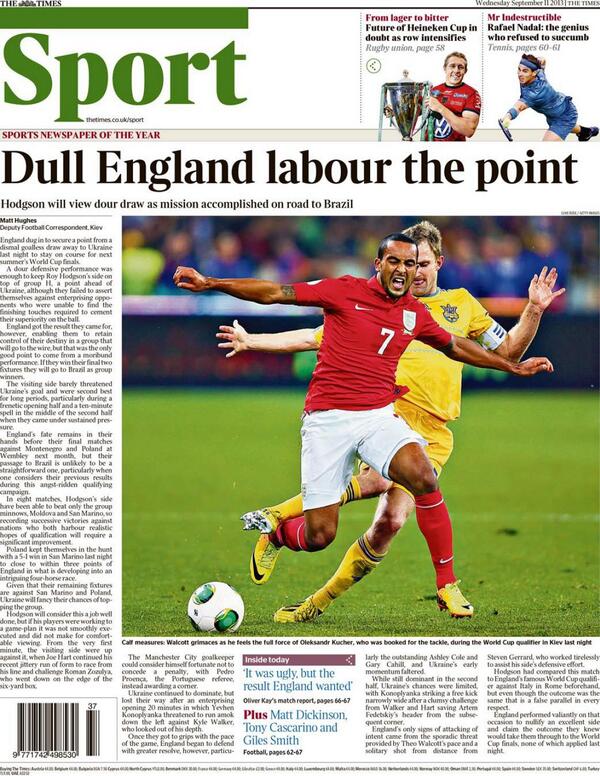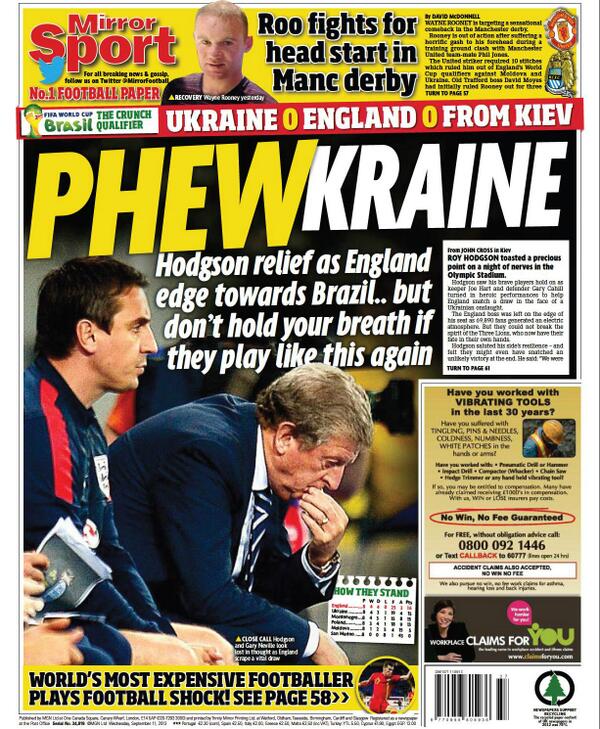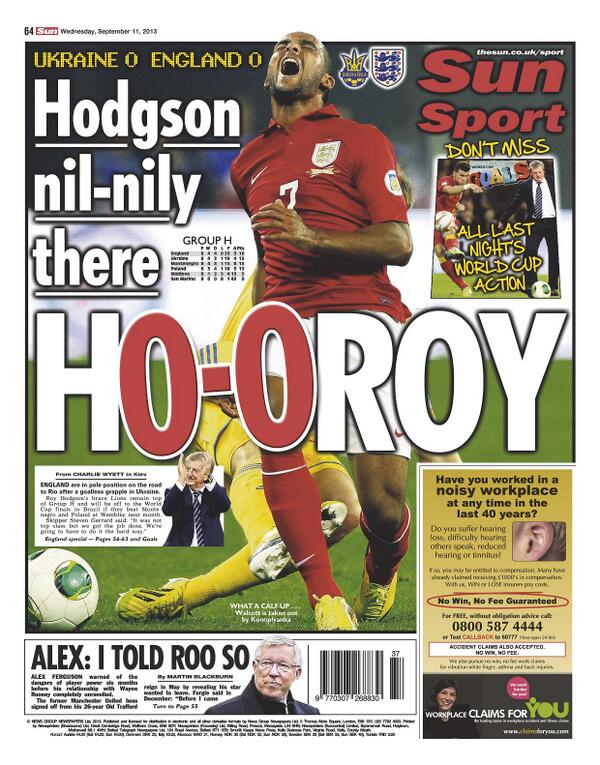 ---