Roy Hodgson ready to risk 'unstoppable and breathtaking' Raheem Sterling in the World Cup [Backpages]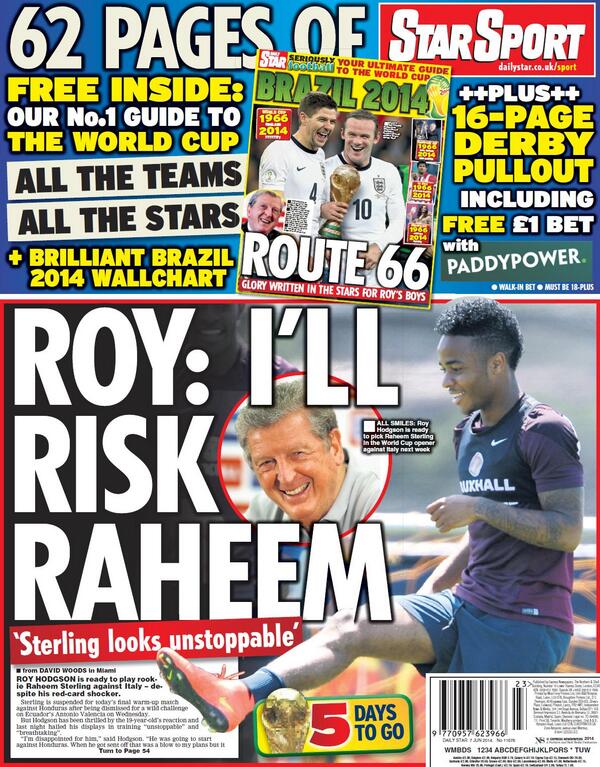 Roy Hodsgon has had a volte-face about Raheem Sterling, according to the scribes present at England training this Friday.
The journos attribute quotes to Hodgson, referring to Sterling's performance at training as 'breathtaking' and 'unstoppable'; and that the Liverpool starlet's been so convincing that he's now decided he has no choice but to 'risk' him at the World Cup'.
"Risk' being the operative word, as young Sterling showed his over-exuberant side on Wednesday night in getting sent off for an impetuous challenge.
But Roy's ready to reconcile with that, apparently, and unleash Raheem on the defences of Italy, Uruguay and Costa Rica.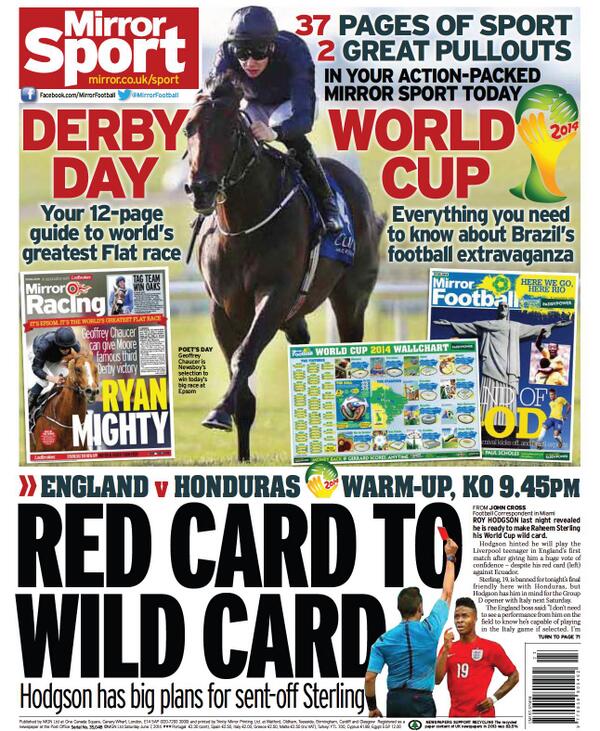 ---