Rooney is staying at Man United as Chelsea sign £2m Eto'o in Willian deal [Mail & Telegraph]
There is a meeting of minds across the Mail on Sunday and Sunday Telegraph this weekend, as the papers agree that Wayne Rooney's move to Chelsea is dead in the water with Samuel Eto'o the prime target at Stamford Bridge.
The narrative being told in the papers paints Rooney in the loser column for more than one reason.
Whilst it has been reported sacrosanct that Rooney wants out of Old Trafford all summer long, the story now is that Manchester United are ready to sell the England international at the right price but nobody wants to buy him.
Chelsea, who had been primed as Rooney's number one suitors, now have turned their attentions elsewhere. Willian is set to join the ranks at Stamford Bridge, while the Brazilian could be joined by his former Anzhi forward Samuel Et'oo.
Just just Willian, Anzhi need to cut the Cameroonian's international wages off their payroll, and the Telegraph amazingly claim that Eto'o will pair up wit h Mourinho for a second time in a £2 million deal.
As reported in the Telegraph:
The transfer of Eto'o, the 32-year-old former Inter Milan and Barcelona striker, is part of the agreement to sign Brazilian international Willian but Jose Mourinho does not want Eto'o's involvement to become public until after tomorrow night's Premier League game against Manchester United.
The backpage headlines from the Mail on Sunday and Sunday Telegraph can be read below.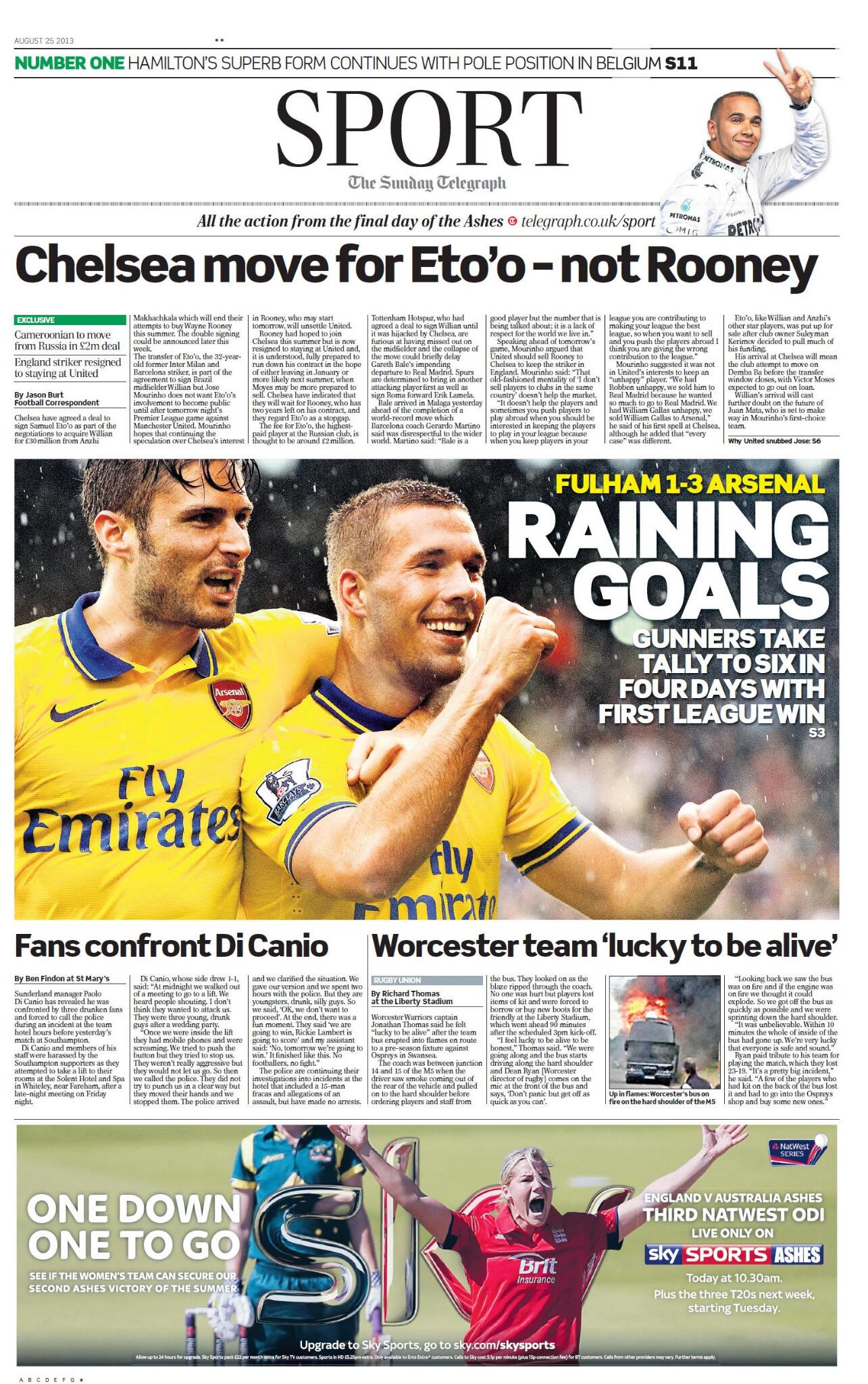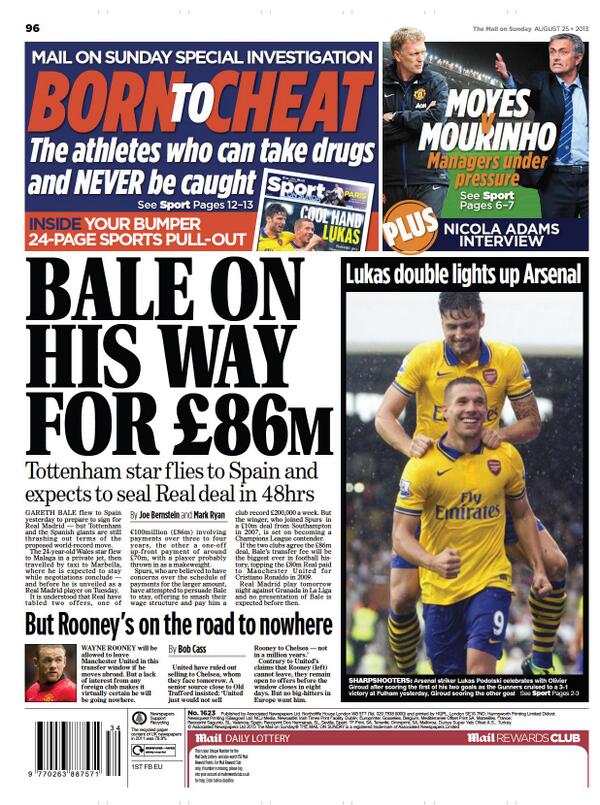 ---
GAMBLING CAN BE ADDICTIVE, PLEASE PLAY RESPONSIBLY