Ronaldinho sets up Kluivert for (offside) back-heel goal with No-Look-Pass in UNICEF match (Video)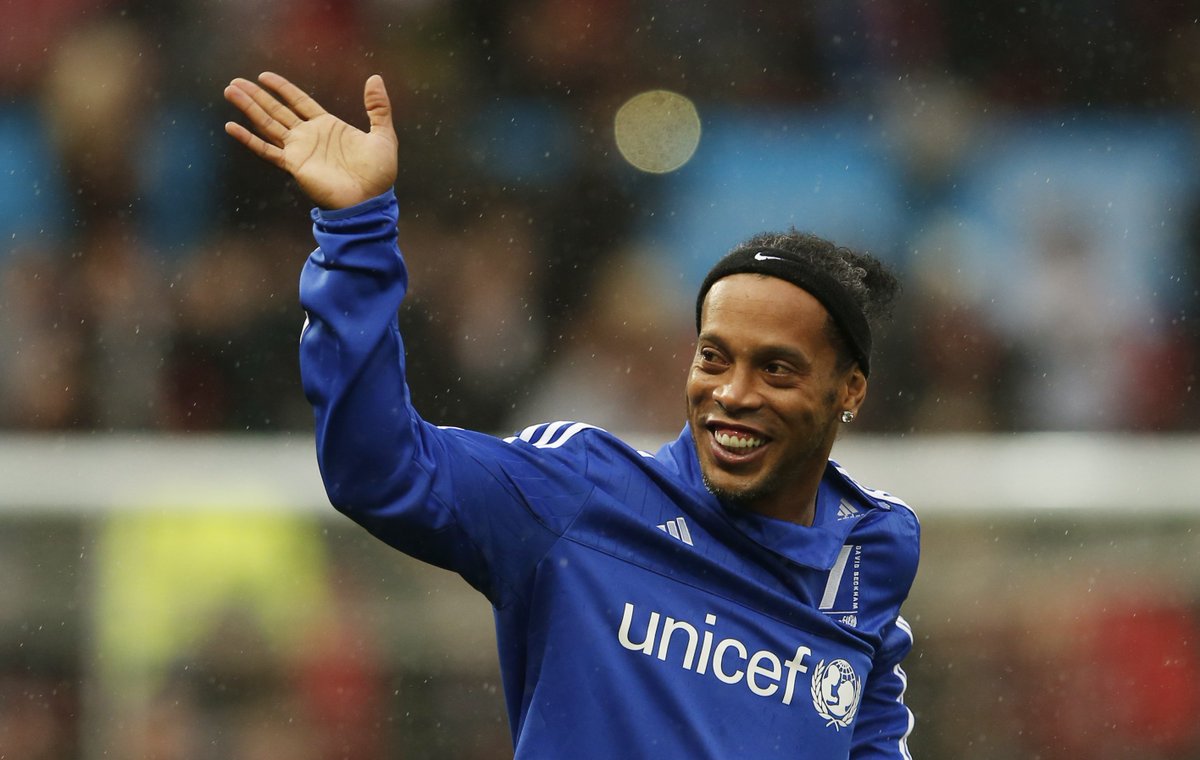 Ronaldinho is one of the main attractions at today's UNICEF match at Old Trafford.
He may have lost some of his physical shape and be currently without a club, but the Brazilian maestro's touch remains intact.
He set up former Barcelona man Patrick Kluivert with one of his trademark no-look-passes, which the Dutchman finished with a cool back-heel.
Sure, he was a mile offside, but let us still bask in this moment between two legends.
---