Romelu Lukaku confirms on Instagram that he was 12 in crazy Lierse-Feyenoord picture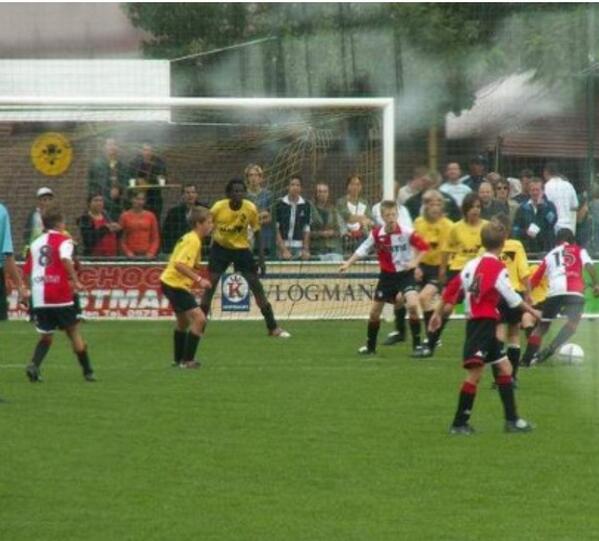 Earlier this week, after Romelu Lukaku's awesome performance for Belgium against Croatia, a picture went viral over the world wide web.
See Crazy picture: This is what Romelu Lukaku looked like when he was 10!
On Thursday, Romelu Lukaku posted a couple of pictures on Instagram to establish exactly what he looked like at 10-years-old.
On the picture (first below) of the Chelsea striker on loan at Everton playing for Lierse at Anderlecht, Lukaku wrote: "Defending our 4-3 win against feyenoord in 2005! at a tournament in holland with lierse sk.. At 10 years old i didnt play for lierse."
This means, Lukaku was 12-year-old when this picture was taken and still shows just how much bigger he was than his peers at this age.
Lukaku then posted another Instagram picture, showing what he did look like at age 10, with the following tag line: "me and my local team kfc wintam at 10years old lol. I was eating chips while waiting for another game."
It would appear the Belgium striker had, like most boys, a growth spurt just before his teenage years. Still a crazy picture…
---
GAMBLING CAN BE ADDICTIVE, PLEASE PLAY RESPONSIBLY