Rivaldinho (Rivaldo's son) signs for Corinthians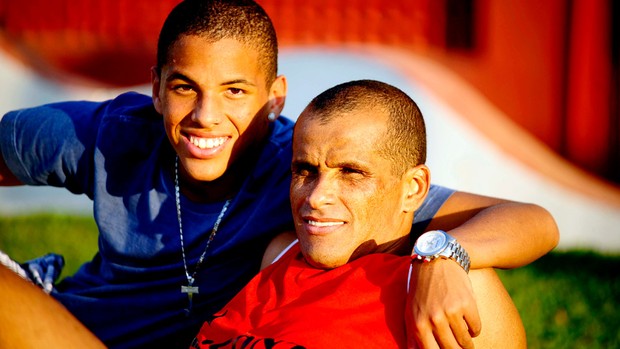 One of the most intriguing stories to come out of Brazilian football on New Year's Day was the news that Rivaldinho has signed a three-year-deal with current club world champions Corinthians.
Rivaldinho had previously followed his father Rivaldo around the globe playing for Olympiakos and Mogi Mirim but now appears to have stepped out of the shadow of the 2002 World Cup winner.
The 17-year-old is seen as one of Corinthians' brightest talents and there will be plenty of hype surrounding the forward due to his name and stellar career of Rivaldo.
He told the press in Brazil on signing for Corinthians, "I'm used to being the son of Rivaldo. That does not bother me and doesn't help anything. I know my potential. It is not because of him that I will or won't be a great player."
Rivaldinho added: "I will deal with the pressure. I have a history and so does he. My father is my idol." Rivaldo actually played for Corinthians in 1993/1994 so the pressure could be pretty huge on his son.
Footage of Rivaldinho is fairly hard to come by, with the wonder overhead kick scored for Mogi Mirim, featured on this website in April, still the best video around.
---