Ridiculous miss! Robinho (AC Milan) v Sampdoria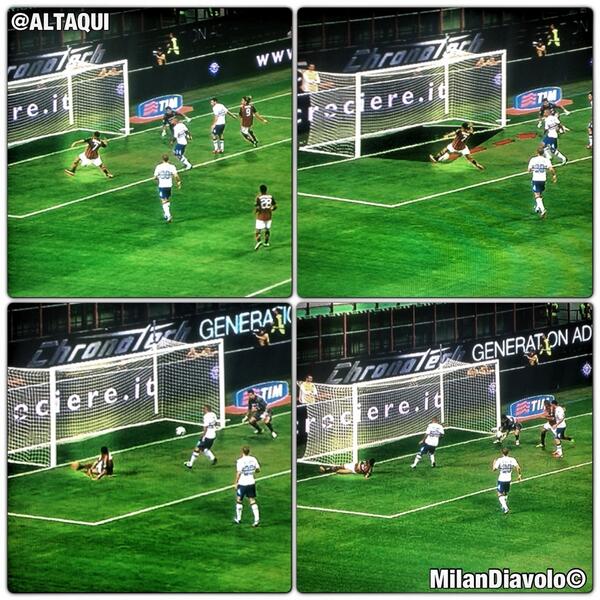 For a Brazilian forward once trumpeted as potentially one of the best players in the world, Robinho is really under performing for AC Milan.
After scoring 14 goals in his first season at the San Siro, Robinho has struggled for goals – scoring 2 in 23 appearances last season.
In 2013/2014, Robinho has claimed as many goals as 2012/2013, but should have made it 3 during AC Milan's 1-0 win over Sampdoria on Saturday.
Quite how Robinho missed this chance is beyond us, but it is not the first time the former Real Madrid and Manchester City forward has suffered an embarrassing FAIL of this type. (See second video below).
Related link: You Plonker! Sevilla midfielder Piotr Trochowski missed an open goal against Real Sociedad.
---