Rickie Lambert's (Southampton) World Cup chances take a dent with 3-yard sitter miss v Sunderland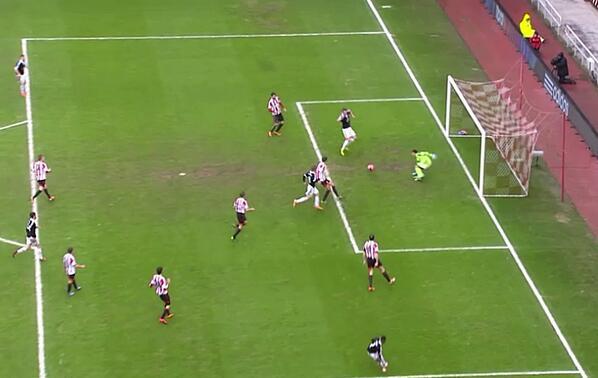 The Rickie Lambert hype has tapered off of late, with the veteran striker's goals drying up after a brilliant season and half in the Premier League.
Such are England manager Hodgson's lack of striking options, though, that Lambert still has a realistic chance of going to the World Cup.
But his hopes took a dent today, as Lambert missed an epic sitter from 3 yards at, which would have tied the game up.
Sunderland held on to win, and Lambert was left wishing the ground would swallow him up.
Vine below.
---