Respect: Manchester City fan gets United tattoo for charity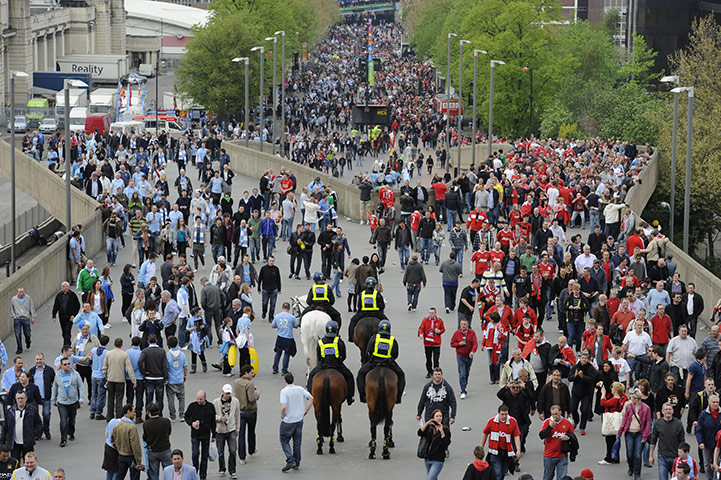 This is a wonderful story and gesture by Manchester City fan Mark, whose shown that blood is thicker than water, putting his club loyalties to one side for the benefit of his son.
Mark agreed to the forfeit of getting a Manchester United tattoo if he managed to raise £10,000 for Duchenne muscular dystrophy – the condition his son suffers with, which causes muscles to irreversibly deteriorate.
The incurable Duchenne is a horrific condition for anyone to suffer with, and particularly tragic for a young child.
Considering the gravity of the condition and the fact that his son suffers with it, the notion of a nebulous football rivalry must pale in comparison for Mark.
A man of his word, Mark got a full colour Manchester United tattoo on his leg, and proudly displayed it on the Duchenne Facebook page, which will hopefully spur others on to contribute and help.
Respect.
---