Referee Howard Webb's crazy reaction after Raheem Sterling touches him during Arsenal-Liverpool
A curious incident at the end of the first half between Arsenal and Liverpool on Sunday saw Howard Webb produced a crazy reaction.
The World Cup referee could not believe that Liverpool winger Raheem Sterling had put a hand on his chest and gave the diminutive wide man a look of pure incredulity.
Seconds later, the social networks lit up with pictures of Webb looking incredulous and and wondered why Sterling had touched his stomach in such a manner.
GIF of the curious incident during Arsenal-Liverpool is above, with YouTube video and pictures below.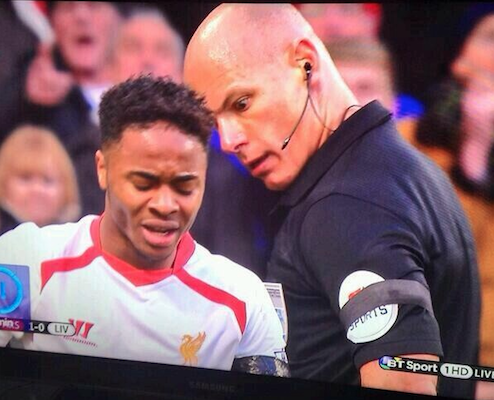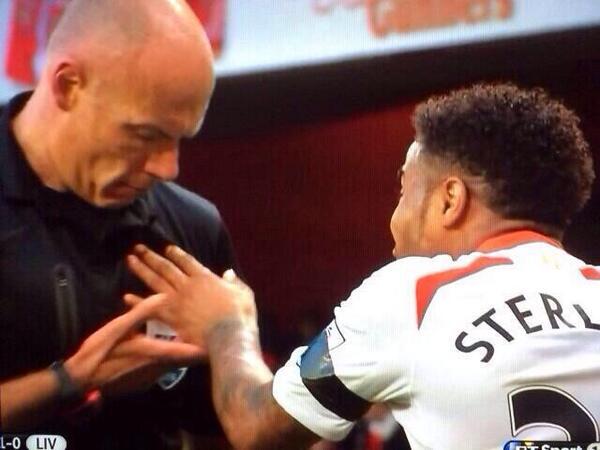 Click here for more Premier League betting tips
---