Ref makes a mistake & sends off the wrong player during Corinthians 2 – Santos 0 (Video)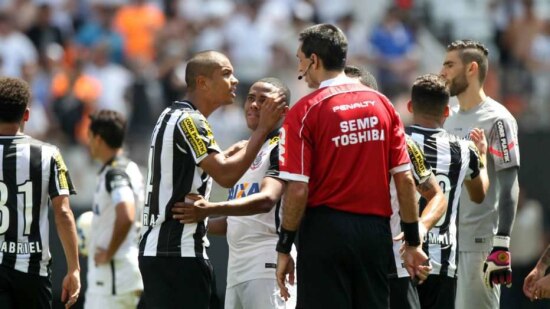 The final few minutes of Corinthians' match against Santos in Brazil on Sunday were hectic.
Santos were playing with just ten men after Werley had been sent off midway through the match, and five minutes from time the visitors were left with just eight outfield players.
Santos defender Zeca hacked a Corinthians forward in the box, and the officials awarded a penalty.
That decision sparked commotion, and in the hullabaloo the referee mistakenly sent off Santos's David Braz for the original offence.
The episode resulted with Corinthians coach Tite getting in a spat with David Braz on the touchline.
Watch the barmy footage below.
---