Real Madrid to challenge Everton in the race to sign Chelsea's Romelu Lukaku for £20m [Sunday Express]
The Sunday Express have published a hard-to-believe transfer story, claiming that  Real Madrid are chasing Chelsea's Romelu Lukaku for £20m.
Lukaku's future now certain to be away from Stamford Bridge after Chelsea re-signed Didier Drogba on a one-year contract over the weekend.
Saturday has been a busy day of transfer rumours around Lukaku, with Roberto Martinez have been filmed telling Everton fans that he hopes to sign the Belgium striker this summer, whilst German outfit Wolfsburg have denied bidding for Lukaku after gossip to the contrary spread like wildfire.
On the supposed Real Madrid story, the Express point out that Karim Benzema is the only recognised centre-forward at the Santiago Bernabeu at present, after Los Blancos sold Alvaro Morata to Juventus last week.
See the backpage of the Sunday Express below.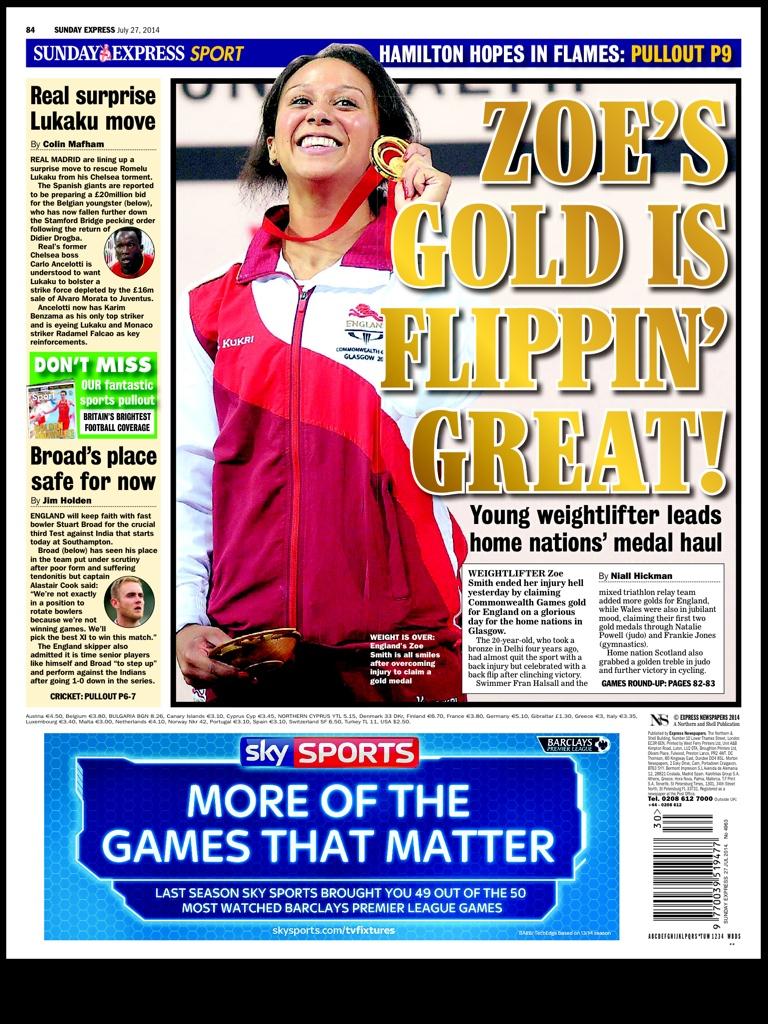 ---