"Real have no interest whatsoever in Man United's Rooney. Zero interest" – Guillem Balague, Sky Sports
Well that rumour didn't take long to be consigned into the rubbish bin.
With a little over a week to go in the January transfer market, the well-respected Telegraph and Times joined forces over night to promote the story that Real MAdrid are looking to sign Manchester United's Wayne Rooney in the summer.
According to the Telegraph's Mark Ogden:
Real Madrid are planning to enter the race to sign Wayne Rooney this summer after identifying the Manchester United forward as more attainable than their first-choice target Sergio Agüero.
Although United remain determined to resist all offers for Rooney, preferring to hold the 28-year-old to the remaining 18 months on his Old Trafford contract, Real believe that the England forward can be prised away from the Premier League champions at the end of the season.

Figures banded about in the Telegraph claim that Real Madrid will bid £25m for Rooney, while the Times suggest that a fee of £32 million will be offered by Los Blancos.
As the Real for Rooney swirls around, Sky Sports' Spanish pundit Guillem Balague has now waded into the mix to wholeheartedly deny the credibility of the story.
In one of the most unequivocal denials seen this winter, Balague has posted an update on Twitter saying "Real Madrid have no interest whatsoever in Wayne Rooney. Zero interest."
Below are the backpages of Times Times and Telegraph on Wednesday.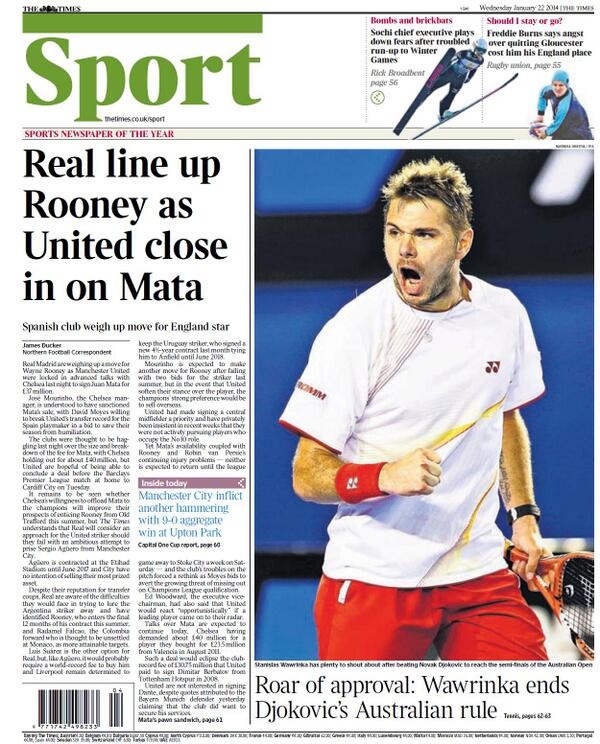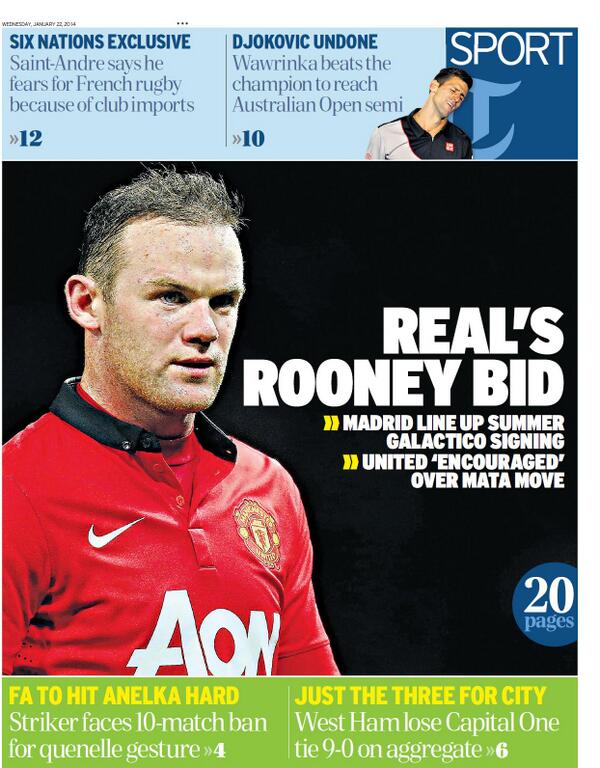 ---