Real Madrid have begun negotiations with Monaco to sign Radamel Falcao [L'Equipe]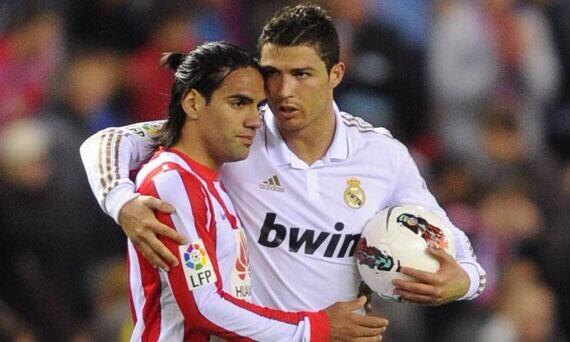 French newspaper L'Equipe have in the last hour announced that Real Madrid and Monaco have begun negotiations over the transfer of Colombian striker Radamel Falcao.
There have been plenty of rumours recently that Falcao sees Real Madrid as a "dream move" after just one season at Ligue 1 runners-up Monaco.
Despite missing the World Cup due to a serious knee injury, Falcao is expected to be fit for the start of the 2014/2015 season.
L'Equipe confirm that Falcao was present at Monaco training today and yesterday (see Instagram pictures below) but that he could leave for the Bernabeu in the coming weeks.
Whilst negotiations have begun, L'Equipe do not come down on whether the move will happen this summer, speculating that it could possibly take place in January 2015.
Real Madrid have also been rumoured to be keen on Falcao's club and international team mate James Rodriguez, who has emerged as one of the stars of the World Cup.
Back Argentina at a whopping 3/1 to qualify past Switzerland in the World Cup second round.
---