Real Betis keeper produces brilliant reaction after conceding Golazos to Ronaldo & Bale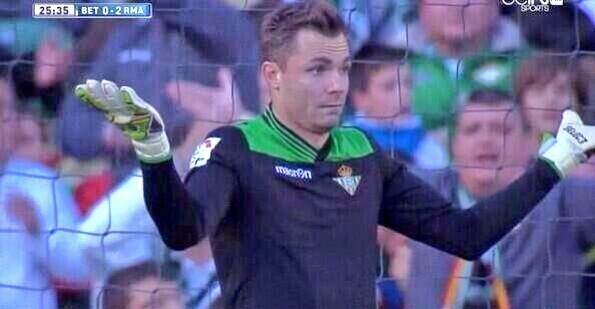 You can't help but sympathise with Real Betis keeper Stephan Andersen.
On 10 minutes during the La Liga match on Saturday, Andersen watches Cristiano Ronaldo unleash a howitzer that he simply could not stop.
Andersen simply watched Ronaldo's shot woosh past him!
Twelve minutes later, Gareth Bale popped a trademark free-kick for Real Madrid's second, again Andersen had no chance!
Cue the picture above!
---