Raymond Domenech claims France qualifying for World Cup was catalyst for Ukraine crisis [GQ Magazine]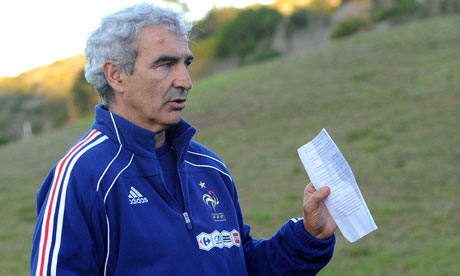 An amateur astrologer and general eccentric, former France manager Raymond Domenech is no stranger to outlandish and improbable claims.
In an interview with French GQ Magazine, Domenech has made the incredible extrapolation that France beating Ukraine in last November's World Cup qualifier was the catalyst behind the political crisis now sweeping the country, seemingly on the cusp of war with Russia.
Domenech told GQ:
The Ukrainians thought they had qualified.
If they had eliminated us, they would have something to cling on to by saying: 'We're going to the World Cup, let's talk about something else and take on the Russians on the pitch.' Involuntarily, we are perhaps partially responsible for the crisis in Ukraine."
"When I see what state we put Ukraine in, it depresses me. If only Ukraine had won. We saw it in 1998 [in France, the World Cup winners that year], when GDP rose by 1%. Confidence meant that people consumed."
Certifiably Bonkers.
Click here for more Premier League betting tips
---