Rapper Macklemore wears Barcelona Number 10 shirt and waves Catalan flag at Cruïlla concert [Video]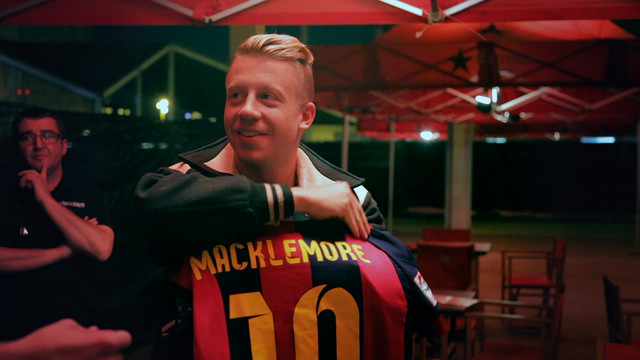 Irish-American rapper Macklemore, whose tracks 'Thrift Shop' and 'Can't Hold Us' became worldwide hits in 2013, is currently on a European tour.
Playing a show at the Cruïlla concert held in Barcelona over the last few days, Macklemore wore a Barcelona number 10 shirt with his own name on the back in the place of Lionel Messi's, while waving the Catalan flag around the stage.
Par for the course for any musical artist these days I guess (just ask Snoop Dogg), but it never fails to delight the masses.
---