Radamel Falcao watches from hospital bed as Monaco players wear 'Fuerza Tigre' shirts in support [Pictures]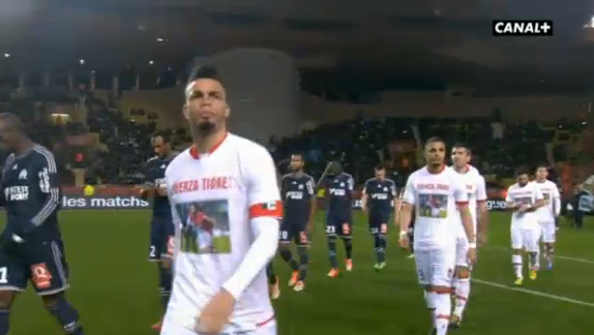 Monaco and Colombia striker Radamel Falcao last week suffered a ruptured ACL and is likely to miss the Brazil World Cup this summer.
The highly rated striker had surgery soonafter and is now stuck in a hospital bed.
Tonight, the Monaco players came out before kick off wearing t-shirts in support of their star player with the message 'Fuerza Tigre'.
Radamel Falcao uploaded a picture from his hospital bed, watching his teammates show of support.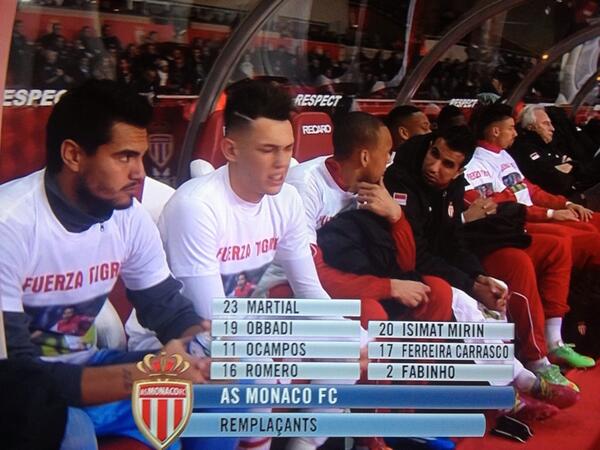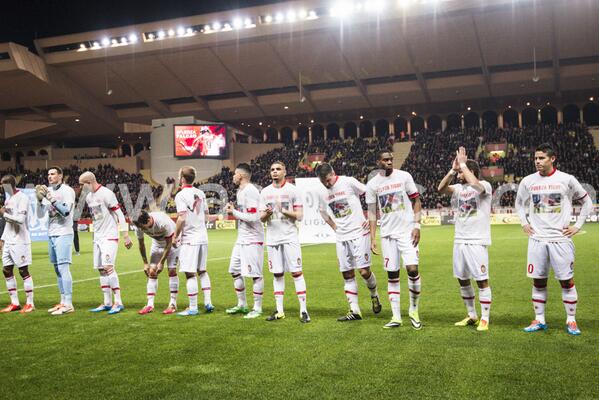 ---