Racism rears its ugly head in Italy again: AC Milan v Roma suspended as Balotelli is abused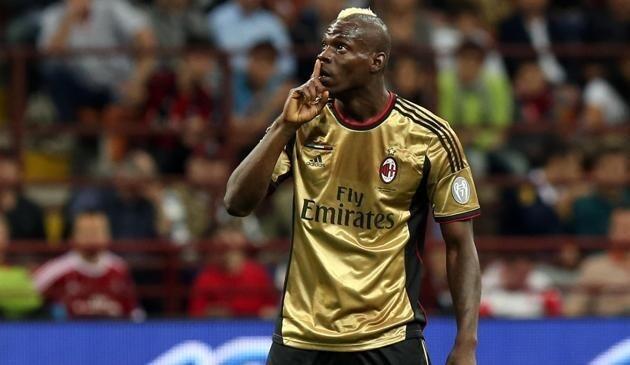 Roma's draw with AC Milan on Sunday night was suspended early in the second half for unacceptable scenes of racism.
Months after Kevin Prince Boateng walked off a pitch after being racially abused in a friendly, Mario Balotelli came under similar fire by unacceptable racial taunts showered on him from Roma ultras.
Racist chanting by visiting fans were aimed at Balotelli after the striker was felled at the start of the second half. Those taunts was audible and blatant, and the match was subsequently suspended for several minutes as the stadium announcer warned Roma fans over the tannoy that any further incidents of racism would see the match come to an early conclusion.
After the short suspension no more reports of racism where lodged, however the episode once again left an indelible stain on Calcio.
Milan coach Massimiliano Allegri was outraged over the racism, telling reporters:
People should go to the stadium to see two teams battling each other on the pitch, not this sort of thing, it's a place for the uncivilised. Above all, the culture in Italy is backward – tonight we had racism, laser beams flashed in the eyes of players and an interrupted match. Stopping the game does not work, it's a happy medium and like all happy mediums, it does not do anybody any good.
Balotelli was defeated this evening, he gave everything, but he is 22 and blackberries and more Subjected to racist chants and That does not do him any good.
Footage of the disgraceful racism scenes at the San Siro can be seen below, along with Mario Balotelli's individual highlights against Roma.
---
GAMBLING CAN BE ADDICTIVE, PLEASE PLAY RESPONSIBLY