PSG plan to follow up signing of Chelsea's David Luiz with swoop for Eden Hazard [Sun]
Was David Luiz just the sweetener?
With Chelsea's Brazilian defender on the verge of signing David Luiz for a reported £40m-50m, tomorrow's Sun now claims that the Parisians plan to follow up the deal with an altogether more indecent proposal for Chelsea talisman Eden Hazard.
If their plan was to sweeten Chelsea with an excessively generous payment for David Luiz, then one question arises: if the erratic defender is worth that much, how much is the Premier League's second best player worth, three times that?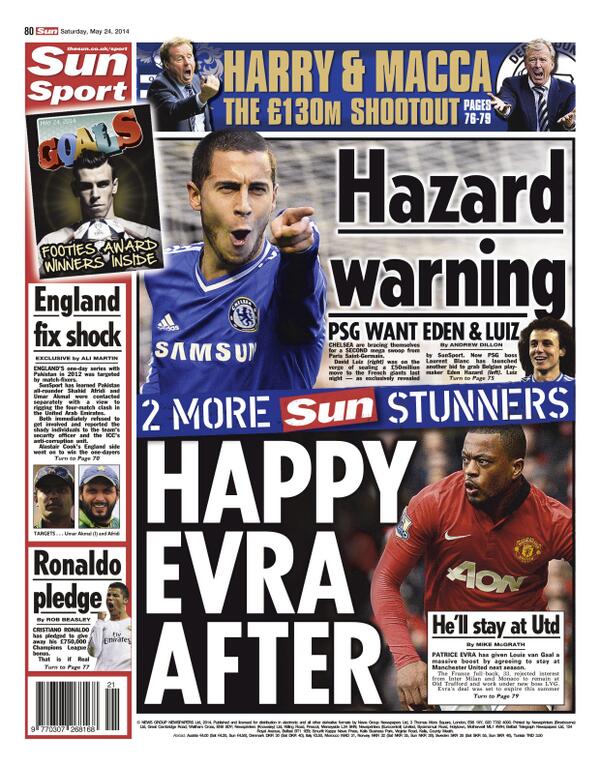 ---