PSG are planning £40 million swoop for Manchester United's Adnan Januzaj [Star Sport]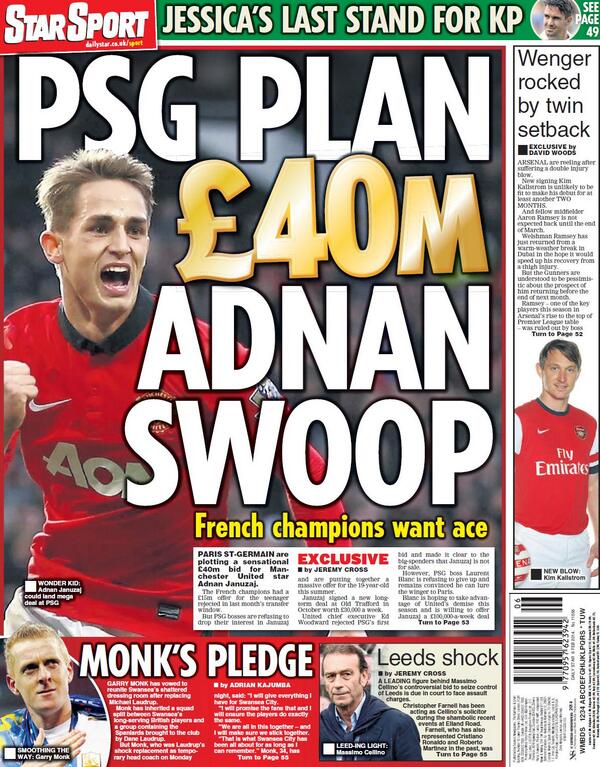 After celebrating his birthday in Nandos (probably) Adnan Januzaj will wake up tomorrow to the news that PSG are planning to prise him away from Man United.
With the Parisians possessing a bottomless bag of cash, the £40m 'swoop' the Star claim is being planned is not entirely implausible.
Having failed with a  £15m bid in the recent January window, the Star believe that PSG have strengthened their resolve for Januzaj, and are ready to more than double their previous bid with a whopping £40 mega-bid.
Naturally, United will laugh this off, insisting he's not for sale; but who knows how high PSG are willing to go…
---