PRANK: One Direction man Harry Styles pulled down Piers Morgan's shorts during a charity game [Vine]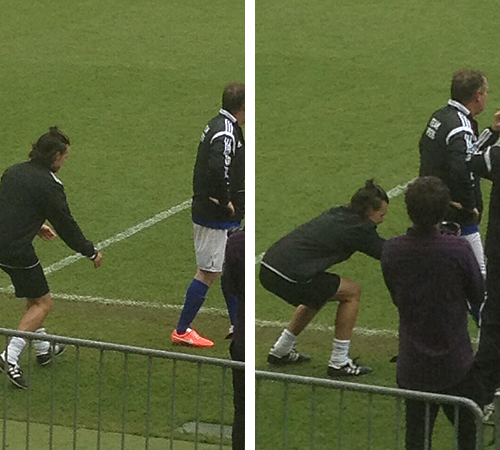 Pier Morgan haters and Harry Styles lover will both enjoy this short Vine clip.
The British popstar pranked former CNN presenter and loudmouth Arsenal fan Piers Morgan on Monday during a charity match at the King Power Stadium.
Morgan was left bare-cheeked as Styles snuck up behind him and yanked down his shorts.
Watch the clip below.
---