Pilar Rubio, girlfriend of Sergio Ramos, says if he goes to Man United she'll go too. Confirms English lessons [Video]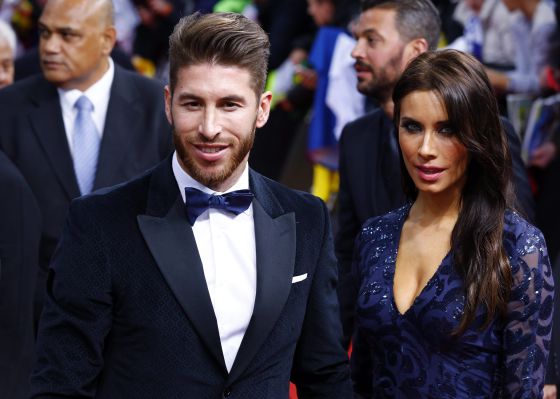 Sergio Ramos's pregnant girlfriend Pilar Rubio was in front of the cameras this week as she attended a Sony event.
During the event, the media worked hard trying to prise any information about whether the couple could be about to leave Madrid for Manchester.
Ramos's future has been up for discussion throughout the summer, as the papers link him with a move from Real Madrid to Old Trafford.
Rubio gave little away in her interview, however she did say just enough to give United fans hope of seeing her at the Theatre of Dreams next season.
As reported by El Mundo, when directly asked "Is Ramos going to Manchester? Do you see living there?", she replied:
I will not talk about it. Although I know you have to ask, forgive me, but I can not discuss that.
For us the most important thing is being together. We are a very close family and we always rely on each other for our professional decisions, and so it will remain. And if I move away, he will come with me. The important thing is to be together, we do not care where.
At the end of the interview, Rubio was again quizzed about a possible departure from Spain.
She confidently said she "adapts very well" to living abroad, she confirmed she's been taking English classes for the past three years, while she also revealed Ramos's English is coming along too:
He's been learning with me for years. Sometimes together and sometimes separated. At home we try to put movies on in English. 
Watch Pilar Rubio's interview (in Spanish) below.
---
GAMBLING CAN BE ADDICTIVE, PLEASE PLAY RESPONSIBLY