Pictures: Didier Drogba presents former Chelsea team mates with ring commemorating Champions League success
Just a day after they were eliminated from the Champions League, Didier Drogba gathered his former Chelsea team mates for a celebratory dinner at the Wyndham Hotel in Chelsea Harbour to celebrate last season's success.
The Ivorian copied the NFL Super Bowl rings, by awarding his former team mates with jewellery to adorn their fingers, commemorating Chelsea's Champions League success in 2011/2012 with the penalty shoot-out final win over Bayern Munich.
Early reports suggest the rings are worth around £800,000 but Fernando Torres was one Chelsea player to miss out which will have many tongues wagging over how unhappy El Nino is at Stamford Bridge.
Torres was not the only Chelsea Champions League winner to miss out on the evening with Petr Cech and Juan Mata also unable to make it.
Reports are yet to verify whether Roberto Di Matteo or Rafa Benitez were also in attendance.
Pictures of the evening were released on Twitter during the evening by Didier Drogba's Foundation.
And later on, Ashley Cole Tweeted a picture of his personalised ring – see first picture below.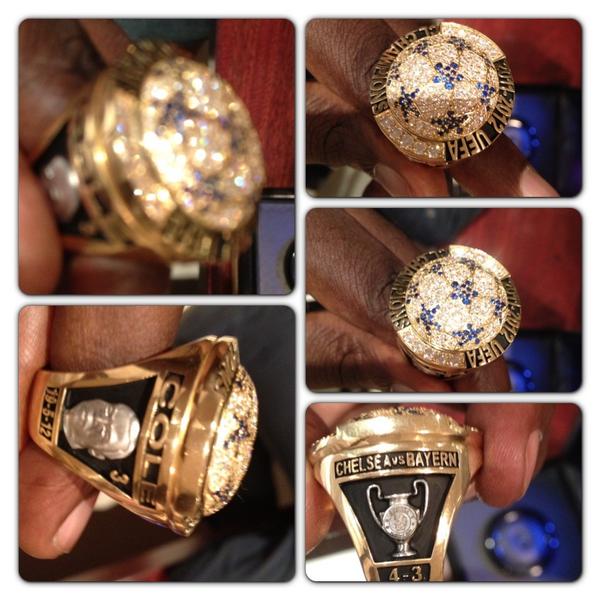 ---