Pictures: Chelsea, Man City & Real target Cavani gets banner abuse from Napoli fans
Chelsea, Manchester City, Real Madrid or staying at Napoli? That's the ball game for Edinson Cavani right now.
Speculation has been rife since the end of the 2012-13 Serie A season that Uruguayan hitman Cavani will be leaving Napoli in favour of a higher profile club in either England or Spain.
Such is the landscape in the modern era, Cavani's future has been clouded by contradicting reports from those closest to him: his parents.
Cavani's mother was widely quoted in the Spanish press last week as saying: "Edi is dealing with Real Madrid and Manchester City."
His dad, Luis Cavani, has also chimed in with remarks, saying: "Cavani's intention is to play for Madrid. He is excited about it and is very willing to see it through. He has told the family in private that he wants to join Real Madrid but if he declares it publicly it will annoy Napoli."
Furious at the constant speculation about their centre-forward, Napoli fans hit back on Thursday as a series of banners were spotted in the southern Italian city calling out Cavani to decide his future now.
Banners in Naples read "Cavani, Go Away!" and "Cavani give us a straight answer: let us rejoice or get out of here quickly".
Pictures of the banners spotted in Naples can be seen below.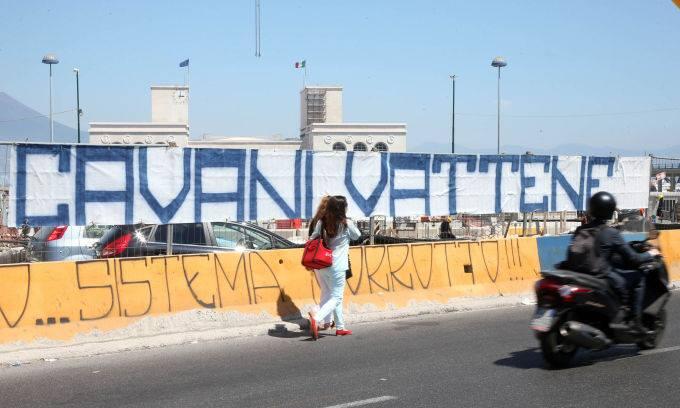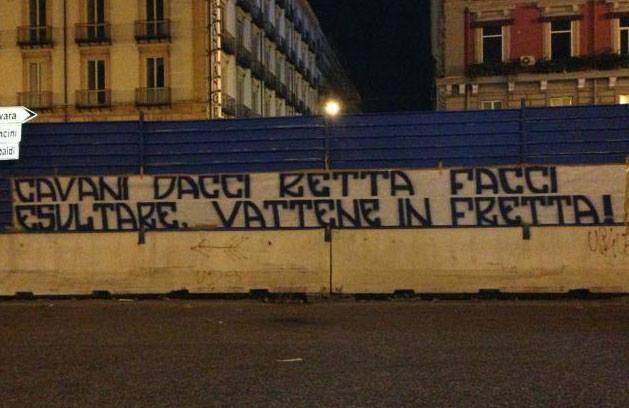 ---
GAMBLING CAN BE ADDICTIVE, PLEASE PLAY RESPONSIBLY