Pictures: 300 French kids are shocked as Messi & Xavi turned up at Olympique de Neuilly
Three hundred French children had the thrill of their lives of Monday after Barcelona stars Lionel Messi and Xavi Hernandez turned up at tiny club Olympique de Neuilly.
According to football365.fr, Messi and Xavi arranged to quick visit after having been invited by the father of one of the young members of the club.
Messi and Xavi spent around 45 minutes at Olympique de Neuilly after having arrived at the ground at at around 5pm.
After being tipped off of the Barca stars impromptu arrival, a reported 300 kids turned up at the club in Paris' District 92.
Messi made the trip to France with his wife and new son Thiago, and the Argentine was also separately pictured in the streets of Paris on Monday by an unknown snapper.
A handful of pictures from Messi & Xavi's day out in France can be seen below the fold.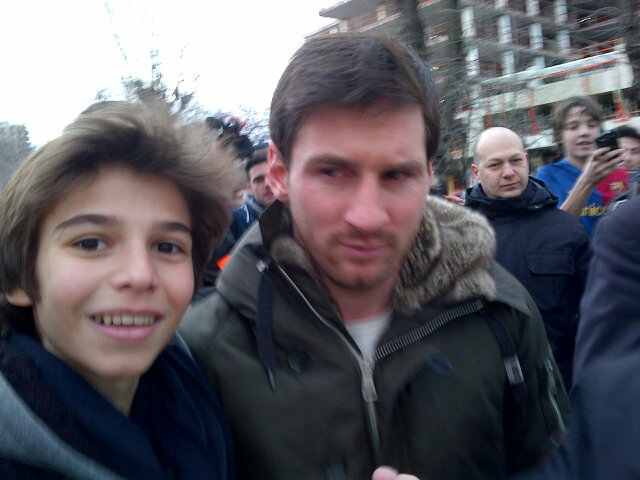 ---
GAMBLING CAN BE ADDICTIVE, PLEASE PLAY RESPONSIBLY