Liverpool's Raheem Sterling gets one of the worst haircuts of all time [Picture & Tweets]
Raheem Sterling. What have you done?!
A brand new picture of Liverpool's young forward has gone viral on Tuesday after it revealed Sterling's brand new haircut.
The Liverpool attacker's new hairdo has instantly become a source of fun, with users on Twitter all-too-happy to dissect the appalling-ness of Sterling's fresh look.
A series of the best tweets on Raheem Sterling's new haircut can be seen below.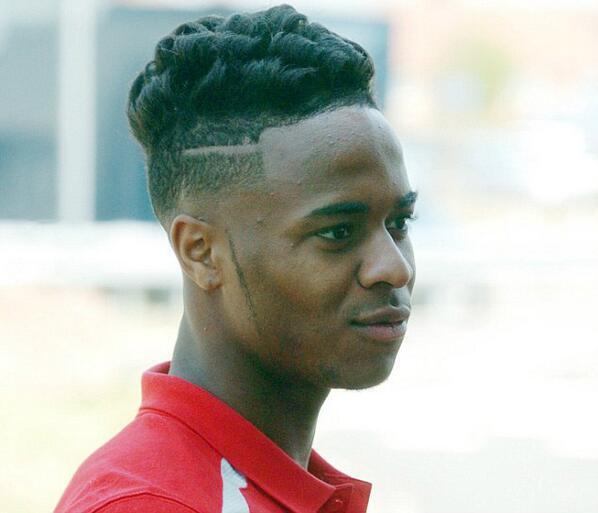 Check out Raheem Sterling's hairstyle … haven't seen something so hideous since Louis Farrakhan was known as Louis Eugene Wolcott

— Anto (@rossoAnto) July 16, 2013
I swear raheem sterling has the same trim as aunt viv from fresh prince of bel air

— K.Dot (@ish145) July 16, 2013
Is Raheem Sterling going for the look known as the "Retarded Sammy Davis Jnr"?

— Jack Smith (@Jackinho92) July 16, 2013
Raheem Sterling's new haircut has more than just a look of Grace Jones about it #LFC

— Danny Jamieson (@djamieson91) July 16, 2013
Has Raheem Sterling forgotten to take his curls out of his hair?

— SeanGonzalez-Lambert (@SeanGL_SFC_5) July 16, 2013
Raheem Sterling. No. Just no #PurpleRain

— dip (@grumpydip) July 16, 2013
Brilliant joke: Raheem Sterling goes into the barbers. The end.

— Michael Lavelle (@RubixSAFC) July 16, 2013
---
GAMBLING CAN BE ADDICTIVE, PLEASE PLAY RESPONSIBLY