[Picture] The Sunday Times make a big splash that Wayne Rooney wants to join Chelsea
The broadsheets are in agreement on Sunday as, following the Telegraph's report that Chelsea are to bid £40m for Wayne Rooney, the Sunday Times has followed suit.
A big glossy picture from the Sunday Times has been circulated with the unmissable headline; Rooney – I want to be united with Jose.
The picture also comes with a couple of additional pieces of commentary backing up the story that Rooney is intent on moving to Stamford Bridge.
Firstly there is the note that "Wayne Rooney has been forced to accept that, as he nears 28, he is no longer Manchester United's golden boy and his determination to leave Old Trafford.. is becoming ever more entrenched."
Then there is the second, killer line, which claims that Rooney is prepared to hand in a transfer request to make his move to Chelsea happen.
It all beggars the question, if this is all true, why hasn't Wayne Rooney handed in his (third?) transfer request already?!
The Sunday Times' picture can be seen below.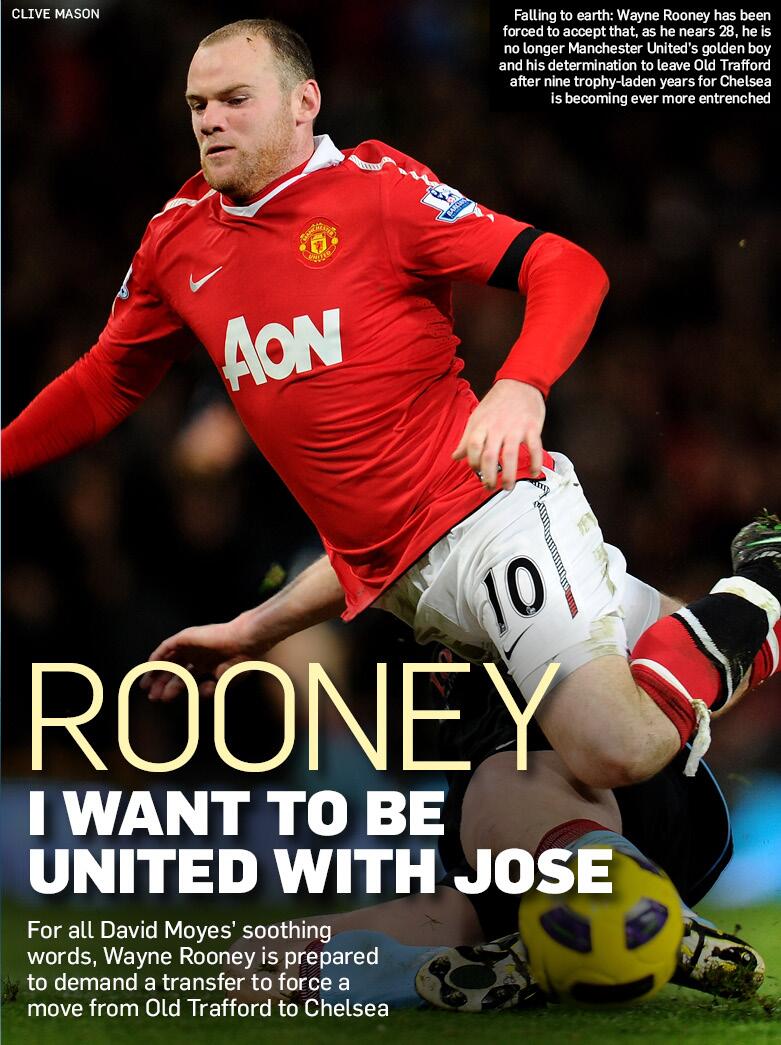 ---
GAMBLING CAN BE ADDICTIVE, PLEASE PLAY RESPONSIBLY